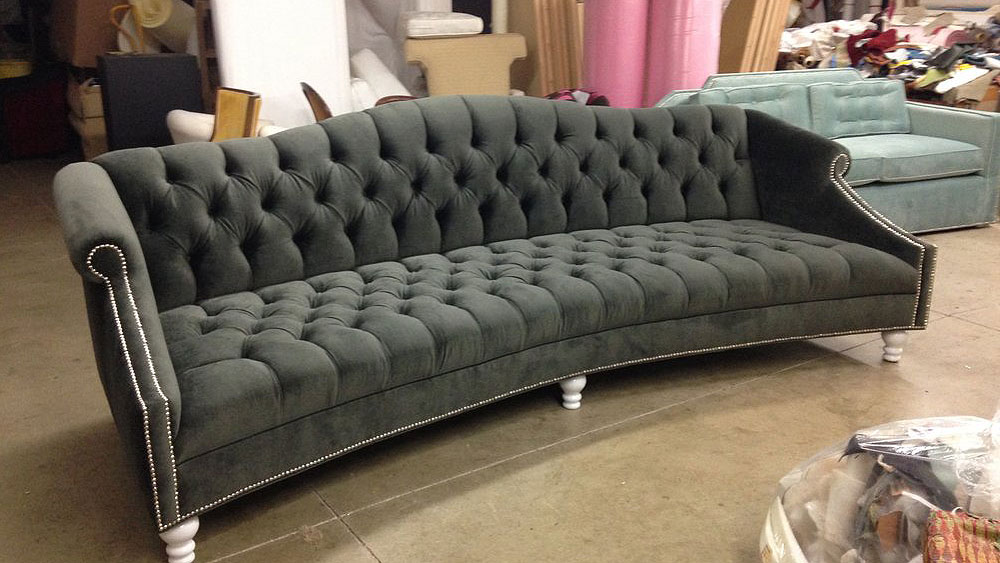 Furniture Upholstering company, Valley Upholstering is simply does the lowest priced, best quality re-upholstery work in the Los Angeles Area.
Ten years ago, we had Valley Upholstering redo our families 1900's Sheraton dining chairs, 1940's King Wing chair and 1960's Love Seat. Beautiful work, at below market pricing. But that was 10 years ago. People and business change. Was Valley Upholstering still that good? The short answer… You bet!
Our dining chairs seats needed updating. This time I decided to call around and get some other Furniture Upholstering quotes for just the dining seats before I took them in. Most places asked for pictures of the chairs first. The quotes ran from $45 – $100 a seat, just for labor.
The low end quote was from a small mom n pop biz who's extensive negative Yelp reviews scared even me. The $100 a chair seat quote came from a well-known, long established, highly rated company. Most quotes were in the $65-80 range. Valley Upholstery's quote was $55 a seat with brand new padding.
Our families 1940's King Wing chair is getting accolades from our daughters Millennials comrades at her new pad. But my style, isn't her style. I got a quote on that too. Valley Upholstery came in at $375-$425 for labor. That "well known" place quoted $1000!! Whoa….Other quotes came in at $550-880. Generally a 7" sofa labor fee here is $1000 -1100 and a Bergere chair labor fee is $350.
Of course you should send pictures in to get an accurate quote, but it will be the lowest price available.
Knowing the work and the pricing were both excellent, I dropped off my 6 chair pads. Got 'em back within 10 days. I'll bring my 1960's Bergere chair in next.
Once again, excellent work at a reasonable price. Love. Love… LOVE this place! You will too!
Valley Upholstering
18165 Napa St #8, Northridge, CA 91325
(818) 349-4336
Open: M-Th. 8:30am-3:30pm, Fr. 8:30-1pm
Tell Joanne, BargainsLA sent ya!
Cash/ CC.
Visit valleyupholstering.com