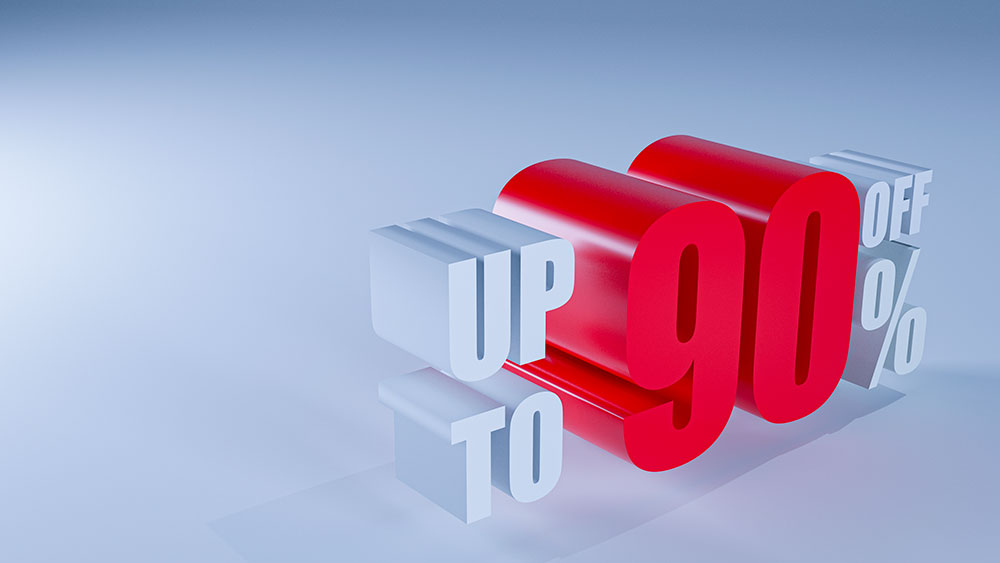 The Scoop on Sample Sales is most designer Sample Sales happen in big coastal cities, like Los Angeles in their  Downtown Los Angeles showrooms or distribution warehouses.
Sample Sales are used the most by fashion designers, showrooms and distributors as a way to unload excess, end of season and past seasons inventory. Pricing should be at 50-90% below retail.  But now many Sample Sales happen online, usually through 2nd party Sample Sales companies.
2nd Party Sample Sales are sales where the 2nd party takes a cut of the sale price. Typically these sales are priced at 40-70% below retail instead of 50-90% off retail. These companies negotiate their cost at a price of 50-55% below wholesale, (75-85% below retail). Then when sold through the 2nd party platform or store, the mark up goes to the the Second Party Flash Sample Sale.
Roughly the way it works, the manufacturer makes a product that costs him $10 to make. The wholesale price per unit is somewhere around $30-$35. Then the retail price is $85-$100. If the negotiated price by the second party sample sale is $15 per unit, they'll the product at $45, which is 40-70% below retail. They profit the difference of $30. After all, they have to pay their employees, rent, marketing, website, taxes and insurance costs just like any other business.
True Designer Sample Sales are loaded with manufacturer sample sizes as well as samples of product that didn't go into production. For most these, sizes are small to medium, (sizes 4-10).
Sometimes fashion Sample pieces are not top quality, but are mock ups, irregulars or seconds used in the design process. These are usually the steepest discounted pieces, but savvy shoppers should examine each of these items carefully. Often they are constructed well enough to wear.
The Scoop on Sample Sales is that all manufacturers have to unload their Samples.  Public sample sales are an established way to do that and sharp fashion mavens have known that for decades.
The most important caveat is there are no returns or exchanges at these sales whether they are online or in-person.
These days, most Sample Sales have a wider range of sizes since they are liquidating past season product. However some still do not allow try ons. So a measuring tape is a good bet at these sales to ascertain fit.
These types of sales are a great way to get designer merchandise at a fraction of the price, usually 50-90% off the original retail.
See Our Hot Sale Events Page for this week's Los Angeles and Orange County Areas Sample Sales!