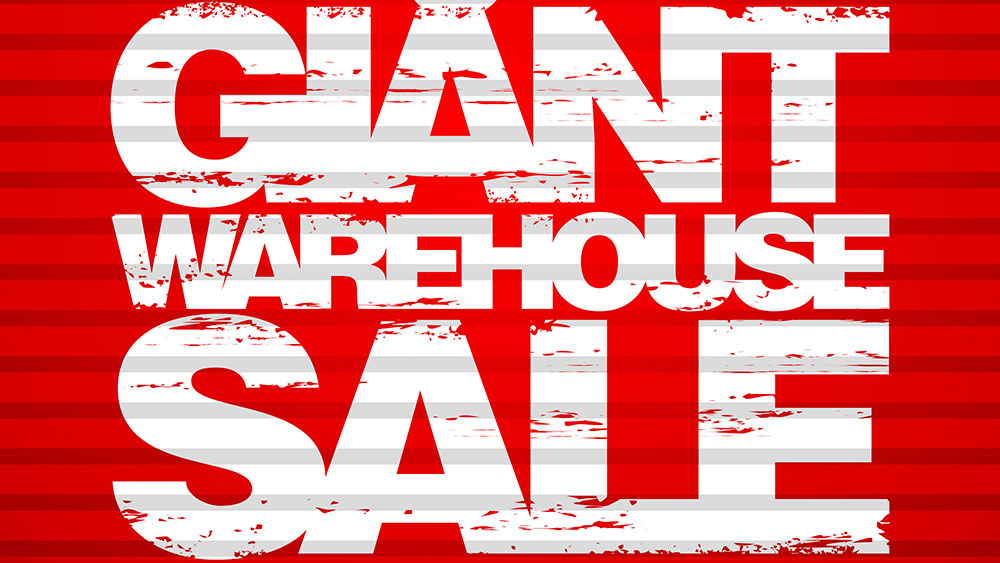 Warehouse Sales are used to unload excess inventory.  Used across many industries as a way to unload excess, past seasons and overstock inventory, warehouse sales in Los Angeles typically have discounts of 40-85% off original retail. At these sales you'll often find both perfect and imperfect product in fashion clothing, furniture & decor, home improvement product, appliances, tools, home theater, electronics, gift items and more!
Usually a bit larger in scale, with a wider selection of product then Sample Sales, Warehouse Sales generally have steep discounts of 40-85% on product depending upon the market.
Warehouse Sales are usually held in industrial areas and can have product in or out of boxes, hung on racks or stacked on shelving. Warehouse Sales can also be found online as well.
These kinds of sales are often Manufacturer or Distributor Direct and are a great way for savvy shoppers to get merchandise at a fraction of the original price.
The Caveats in these types of sales is that all sales are final. No exchanges or refunds. Like all shopping it's buyer beware, so everything should be examined for flaws.
But once to find something, you understand the thrill of bargain shopping.
See Our Hot Sale Events Page for this week's Los Angeles and Orange County Area Warehouse Sales.