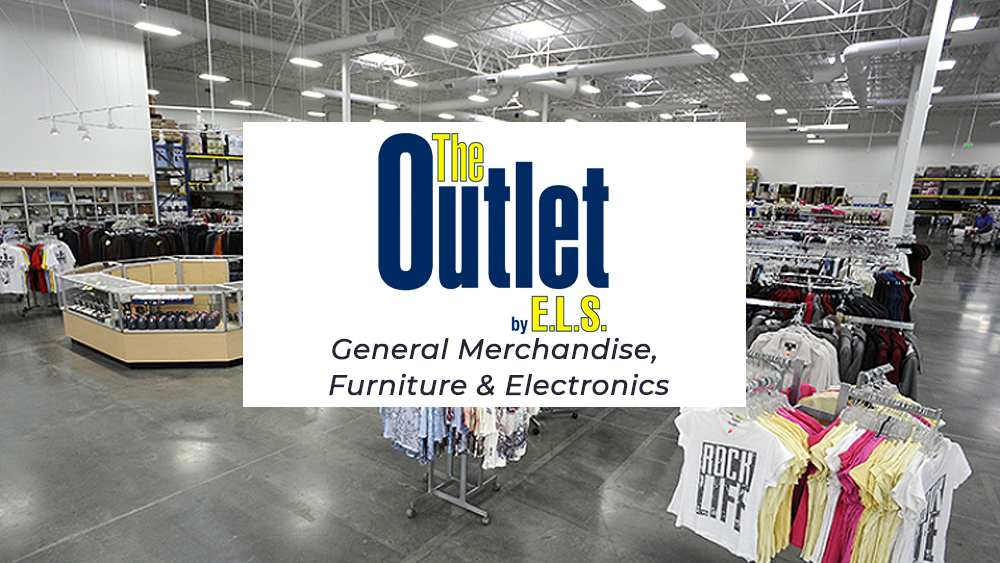 September 30, 2021
The Outlet by ELS is an unofficial Costco general merchandise outlet, but also liquidates for Sears, JC Penny, Macy's and major manufacturers.
This place should be one of the first stops on any bargain hunting foray. You'll find apparel, home furnishings, electronics, small and large appliances, home and garden, hardware, home theater, bedding and linens, housewares, sporting, toys and garden and more! All at savings of 20%-70% below retail!
The Outlet by ELS buys and sells overstock and retail salvage merchandise from several of the largest retailers and the largest discount club warehouse. This includes freight damage, returns, floor models & closeouts.
The deals at ELS are so dazzling, that merchandise moves very quickly. You'll never know what you'll come across at ELS. Like a Sony television, bedding, a lawnmower, furniture, cribs, DVD player, lamps, luggage, housewares, microwave ovens, bathing suits or even perfume and luxury handbags. Of course, you'll want to pounce when you find that spectacular deal. But since the merchandise can be salvaged, always examine each piece and make sure you have all the parts.
Recent great buys include a leather sleeper sofa for $970 instead of $2600. A Moen Cadia Touchless Faucet for $62.50 instead of $250 -$600.
Owners, Julie and Mark Charvat are the honest, industrious couple responsible for this gem of a store. Never to busy to talk to customers or be helpful, Mark and Julie run a well-organized store with plenty of cheerful staff available to help you.
Costco general merchandise outlet, ELS is a superb, clean and well organized general merchandise liquidation outlet. It's truly enjoyable bargain shopping experience.
One of our Best Bargains!
The Outlet by ELS
880 S. Azusa Ave.
Azusa, CA 91702
(626) 357-8449
MC/VS/AX/DS/ Cash
Hours:
Monday-Saturday, 9am-7pm
Sunday 10am -5pm