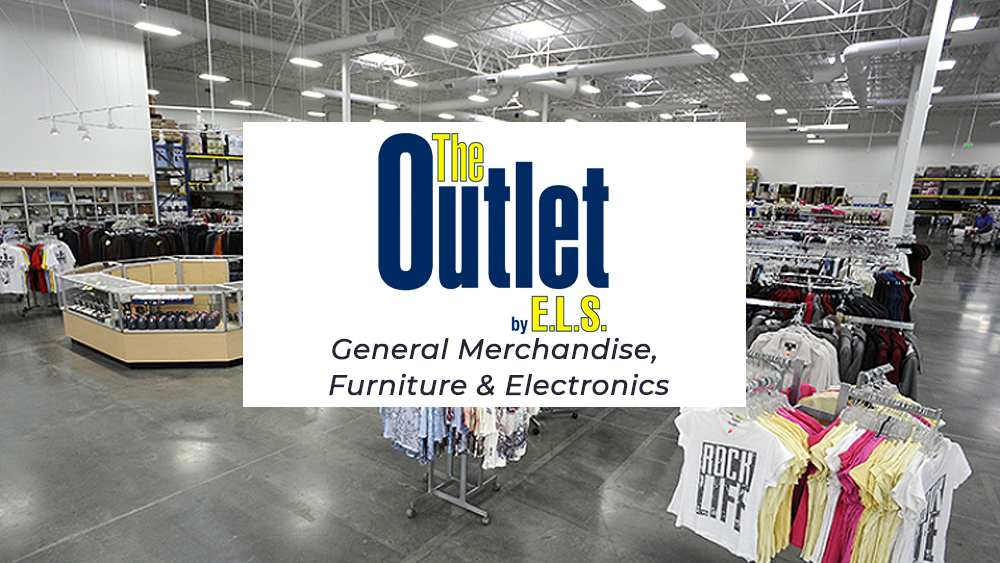 March 14, 2023
The Outlet by ELS is an unofficial Costco general merchandise outlet, but also liquidates for Sears, JC Penny, Macy's, Target, Walmart and major manufacturers.
This place should be one of the first stops on any bargain hunting foray. You'll find apparel, home furnishings, electronics, small and large appliances, home and garden, hardware, home theater, bedding and linens, housewares, sporting, toys and garden and more! All at savings of 30%-70% below retail!
The Outlet by ELS buys and sells store overstock, end of season and retail salvage merchandise from several of the largest retailers and discount club membership warehouse. This includes freight damage, returns, floor models & closeouts.  Basically they have everything.
The deals at ELS are so dazzling, that merchandise moves very quickly.
Recent great buys include a leather sleeper sofa for $970 instead of $2600. An outdoor swing set for $419 instead of $1120. A Moen Cadia Touchless Faucet for $62.50 instead of $250 -$600. A Keurig coffee maker is $75 instead of $189. A Sabatier 10 pc knife set was $34 instead of $70-$95. A Bellhaven Credenza that retails at $1650 is $49 here. A Ninja Foodie Digital Air Fry Oven is $144.99 instead of $178 on Amazon. A pair of Mainstay Snow Goggles  are $20 instead of $50 and a little Tikes First Slide is $25 instead of $40.
Owners, Julie and Mark Charvat are the honest, industrious couple responsible for this gem of a store. Never to busy to talk to customers or be helpful. This outlet is well staffed and well-organized.
The Outlet by ELS is a superb, general merchandise liquidation outlet. It's truly enjoyable bargain shopping experience.
One of our Best Bargains!
The Outlet by ELS
880 S. Azusa Ave.
Azusa, CA 91702   MAP
(626) 357-8449
MC/VS/AX/DS/ Cash
Hours:
Monday-Saturday, 9am-7pm
Sunday 10am -5pm
Tell 'em BargainsLA sent ya!