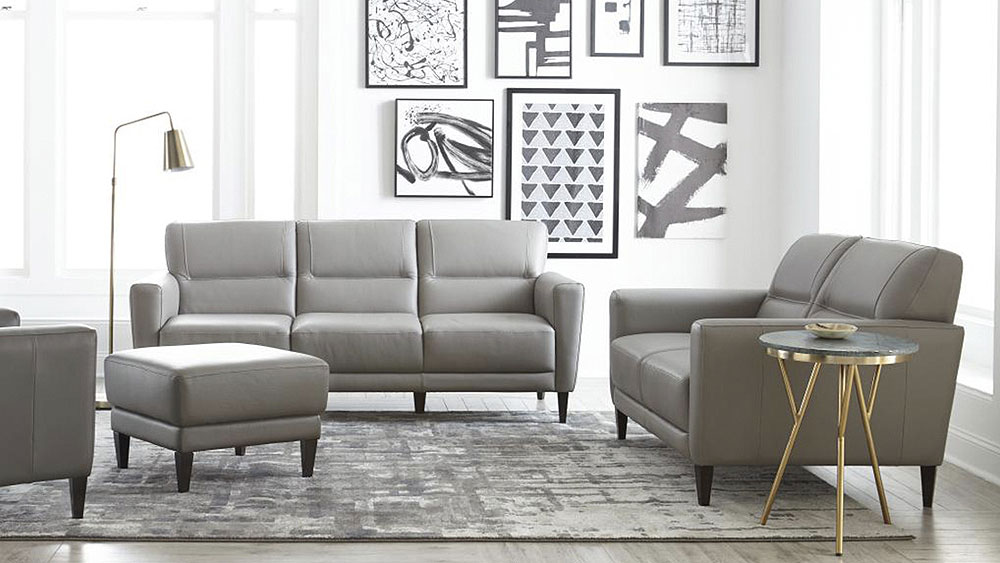 March 01, 2019
The Macy's Furniture Clearance Center is one heck of a great Furniture Clearance Outlet! You'll find huge savings of 40-85% on home furnishings, rugs, and mattresses. There are only 2 Macys Furniture Clearance Centers. One is here in Brea.
These are customer returns for the most part with a few showroom samples and discontinued thrown in. Some have visible wear. Some are mint and some pieces are damaged. Most are in good shape. But you should examine each piece.
The pricing is stunning with color-coded additional markdowns everywhere. Amazing buys include a white slipcovered deep seating sofa for $388 instead of $1579. The slipcover has some dirt on it. A contemporary sideboard hutch that was originally $749 is now $248. A modern rust /orange sectional was $1299 instead of $2100. Their Kelso / Windward dining table with 6 chairs was $388 instead of $1400. A beautiful leather (full hide) modern sofa was a manager special at $791 instead of $1600. And a large, 3pc leather sectional was $1299 instead of $4495.
The mattresses are wrapped, standing and organized by size. They're happy to pull them out so you can lay on them. Steals include a Simmons Eastern king at $388 instead of $3239. A Stearns & Foster hotel king that was $2249 is now $388. A Serta Queen mattress was retailed at $2158 is just $543 here. Did I mention the Box Springs were only $1 when you bought a mattress? Ya… really!
These items are here cause Macy's has a 60 return policy for furniture & mattresses, so most of the product is like new, if not, in fact, a brand new return. Problems like a sofa didn't fit threw the door or elevator or the color didn't work once in the room. The mattresses are cleaned and disinfected and the super steep discounts reflect that. I'd just invest in a really good mattress cover.
The manager told me that he's serious about quickly moving product since new shipments come in daily.
Delivery is $99, or you can use Lugg or haul it away yourself. And yes, you can use your Macy's Card here. Plus they offer 0% financing over $500. They just don't offer a warranty.
Once you understand why the product is there, you'll get why it such a deal.  This is a great Furniture Clearance Outlet.
Tell the manager Rick, BargainsLA sent ya!
Macy's Clearance Center
200 Brea Mall
Brea, CA 92821
(714) 990-1400
Top Ten Winner