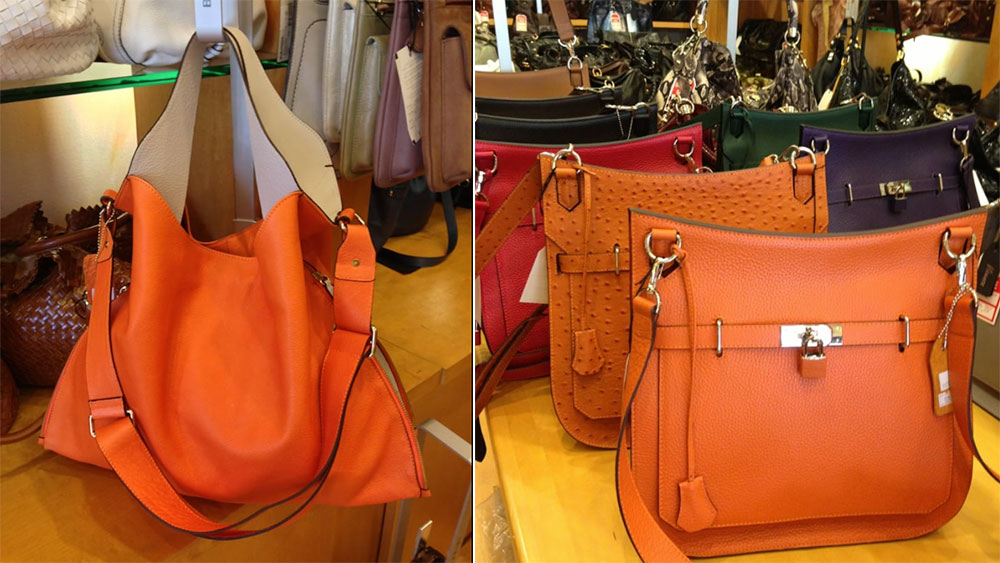 July 13, 2023
Barini Leather creates upscale leather designer handbags, belts, wallets, briefcases and more  and sells directly to the public at 35-90% below retail.
If you only buy designer labels, for the designer name, this isn't for you. Barini's Leather is for people who demand quality, insist on beautiful design and who really love quality leather.
Specializing in quality custom leather designs, Gary Barini can copy those ultra high-end, "world famous" couture handbag styles, with higher quality craftsmanship at 10%-20% of their retail value… that's 80% off retail.  But he won't do replicas.
Though he closed their Studio City location and is semi retired, you can find him working out of his Porter Ranch Home Studio on Tuesday-Thursday, by appointment.
If you love Hermes, Prada, Berkin, Chanel and other upscale luxury lines, you'll love his creations. You will always find something unique when your shopping at Barini Leather. He has over 500 different colors and varieties of Fine Leathers, Exotic Skins, Hardware & Accessories in stock.
He also restores to "like new" condition that old designer bag, leather jacket, or coat. My $600 (2003) leather motorcycle jacket was restored for $90.
Gary is honest and a leather perfectionist using old world craftsmanship. An expert pattern maker, Gary has strong ethics in manufacturing. He doesn't do exact copies of anything… just similar.  Everything is made right on the premises.
Customers are known to drive hours to have Gary repair or replace their prized leather handbags. I'm one of them.
Barini Leather
11554 Lyster Ave Northridge, CA 91326
(818) 506-5422
Tell Gary, BargainsLA sent ya!