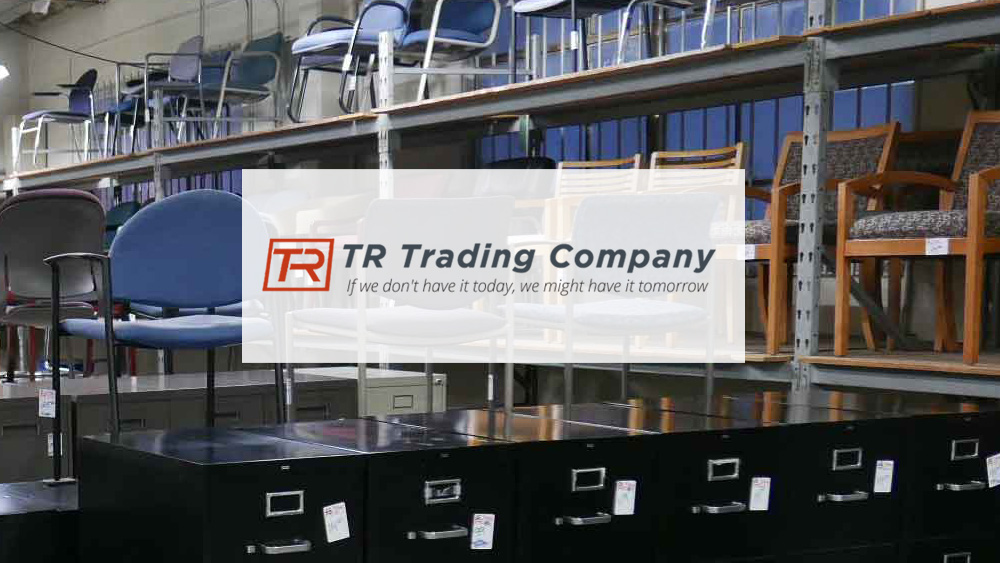 June 07, 2023
TR Trading Company is a Office Furniture Warehouse Outlet with discounts of 35-70% on office and home furniture. If you're setting up a new business or office or Home Schooling your child, this is the place. You'll find deals everything you need.
This huge, Office Furniture Warehouse Outlet has a massive selection of used and new desks, chairs, file cabinets, work stations, cubbies, specialized tables, utility carts, cabinets, bookcases, lobby furniture, equipment, supplies and more at much lower prices than anywhere else.
Since they are constantly liquidating offices all over the Los Angeles and Orange County areas, the inventory changes dramatically from week to week.
The best deals are in the used furniture … and turnover is super fast. Great buys included used reception room chairs priced at $25-$59. Some mobile, glass desks were just $65. Some Steelcase stackable "Max Stacker" chairs were $25 each instead of $39 each. A Vintage Herman Miller Floating top desk was $975. Mid Century, Steelcase 2-drawer vertical file was just $35. A used, in good condition, traditional style, wood executive desk was $279. A newer Steelcase laminated cabinet was $295 instead of $900. A used drafting table was $429. Used wall presentation cabinets were priced at $125-$329.
A Gunlock Credenza w/ 4 lateral files is $125. A Steelcase laminated table was $149. Vintage McDowell Craig Tanker Desk was just $189. I've seen these at $400-$500 elsewhere. Steel bookcase ran $25-$69. A group of task chairs ran $25 each.
This 32-year old family run business offers a high level of service too with plenty of help. You won't be on your own and they'll help you track down exactly what you need. Small and large businesses, home offices, students, doctors, schools… basically something for everyone! A gem of a store for businesses and entrepreneurs of all kinds.
TR Trading Company
15604 S. Broadway St.,
Gardena, CA 90248   MAP
(310) 329-9242