The Clothes You Love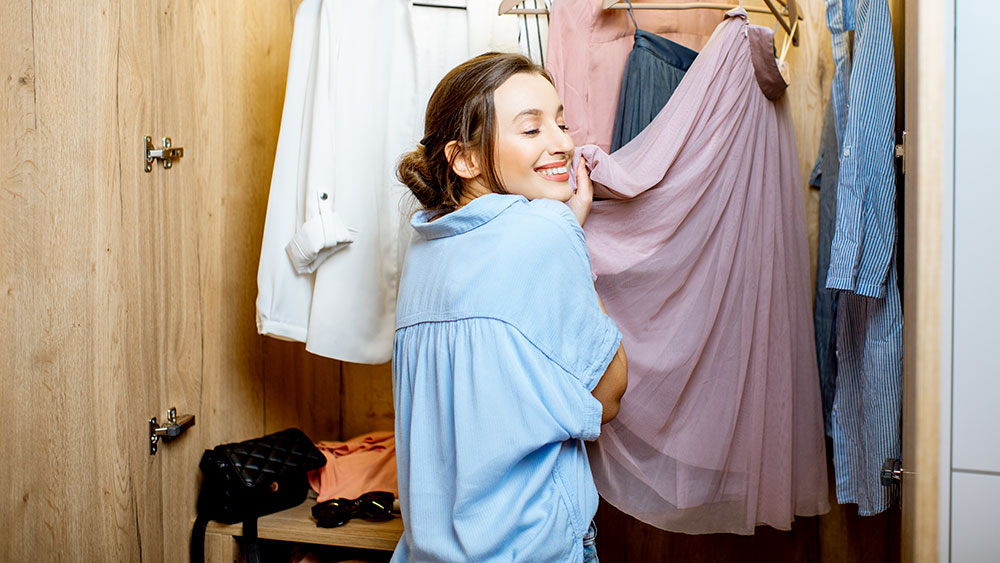 October 20, 2020
Most of us clean out our closets once a year or so. I clear out and organize my closets and drawers several times a year, but often don't get rid of all that much. I keep the clothes I love.
I tend to associate emotions with outfits I have worn. How I remember how I felt when I wore them, even if it had nothing to do with the actual clothes. There are some things I just can't part with.
I have this fantastic Twinkle blouse from 20 years ago that I wore twice. I felt sexy, cute and in control when I wore it. It's so awesome that I pull it out of the donate bag every time I've cleaned out my closet.
Then there is the BCBG dress from 2003. I've worn it out on anniversaries, Red Carpets, evening weddings and even a Bar Mitzvah. It's so old that when I get a compliment on it I just say, "it's a vintage". I just can't part with it. I keep thinking that if I just rework the sleeves it will become timeless. But I have yet to do that.
There are a least a dozen of these examples.
But the piece to resistance of my clothes hoarding is a 1960's velvet tunic with an embroidered mandarin collar that belonged to my mom. She wore it with matching velvet bell bottoms when I was little. OMG… I thought it was sooo awesome.  Mom hung on to that outfit for a long while,  eventually giving it to me when she cleaned out her closet in the mid-1980's. I thought it was the epitome of 1960's cool. I've worn it as a mini dress every Winter Holidays season since.
Most of my hoarding are classic pieces, jackets, coats, scarves, wraps, etc that you build a long term wardrobe with. But not all.
One Tee from 2009 I wore so much that  it was in shreds.  I hunted for it on every second hand website and clothing store I have ever gone in to… I literally was obsessed.
This V neck tee from Free People said "I Hate Your Band".  Geeze I loved wearing it. IT caught a lot of people by surprise and was a great conversation starter.
I finally found that tee again last year.  Have only worn it twice since. But I doubt I'll ever part with it. I feel great wearing it.
Though I don't consider myself a clothes whore, I do see that clothes affect how you feel. I try to hang on to the stuff that brings me joy, regardless of how much closet space I have. So keep the clothes you love.