Paying Retail with No Regrets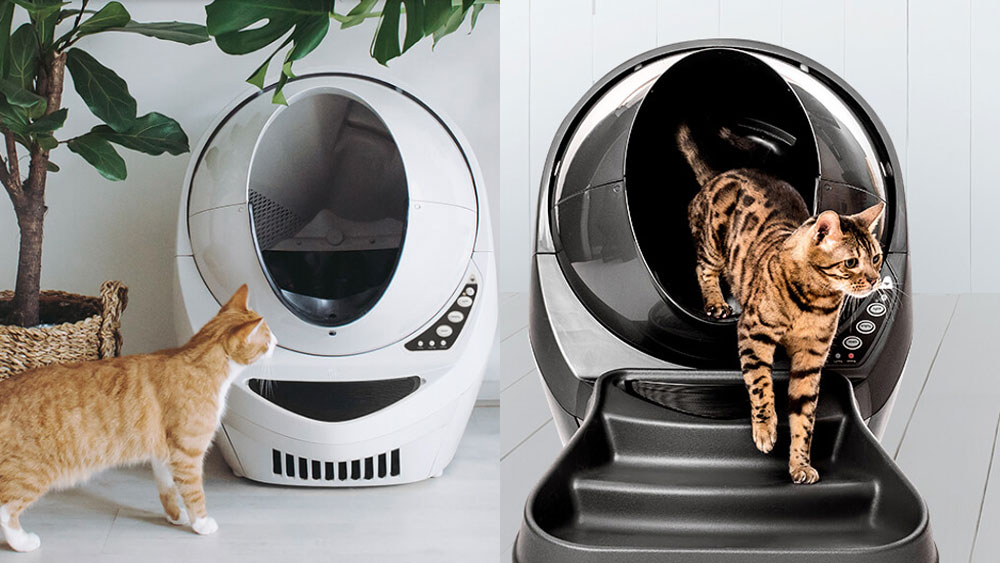 March 16, 2020
Every one of us has a trigger. Something that we just can't stand. Mine is my cats litter box. Then I discovered that the Litter Robot is a wonder!
I am a cat person. I love and respect my cats. But I don't tolerate them scratching my furniture or leaving my home stinky. And I don't usually pay retail for anything.
At our old home, our kitties did most of their "chores" outside, leaving us with a clean home environment, no stink and minimal work. We don't have that set up at our new place. Since we've downsized,  our houses living space is smaller and our cats are now indoor kitties.
With this change, our home quickly became stanky…. Our floors had litter all over them. I simply couldn't deal.
We started searching for a perfect self-cleaning litter box. None of them impressed us, except for, of course, the most expensive one, the Litter Robot.
Paying $500-$600 for a litter box seemed outrageous. Seriously, I have to be crazy to pay that. So we postponed and postponed. But, then one chilly morning, the house was particularly "rank". I lost my mind and went straight to the computer where I ordered a Litter Robot with a Litter Guard.
Litter Robot is a tech/ self cleaning litter box that looks like a space pod. It has sensors in it that detects when your cat has done it's "chores" and after 3-15 minutes it starts rotating, sifting the litter of clumps & waste and depositing it in a waste bin hidden out of sight while keeping the good litter. This thing even has a phone app, so you can monitor it's use.
Yep, I paid full retail and I don't regret it! Not one bit. Our home once again is free of   the"stank" with minimal litter. The Litter Robot is a wonder! Worth every penny.
Visit Site: Litter Robot
Update: 2/2021
We had trouble with some of the sensors and the Litter Robot people honored their warranty and replaced nearly everything; the bonnet, the sensores, the works. We only now have the original base.
Still happy as a clam with my Litter Robot. So Paying Retail with no Regrets is still true!