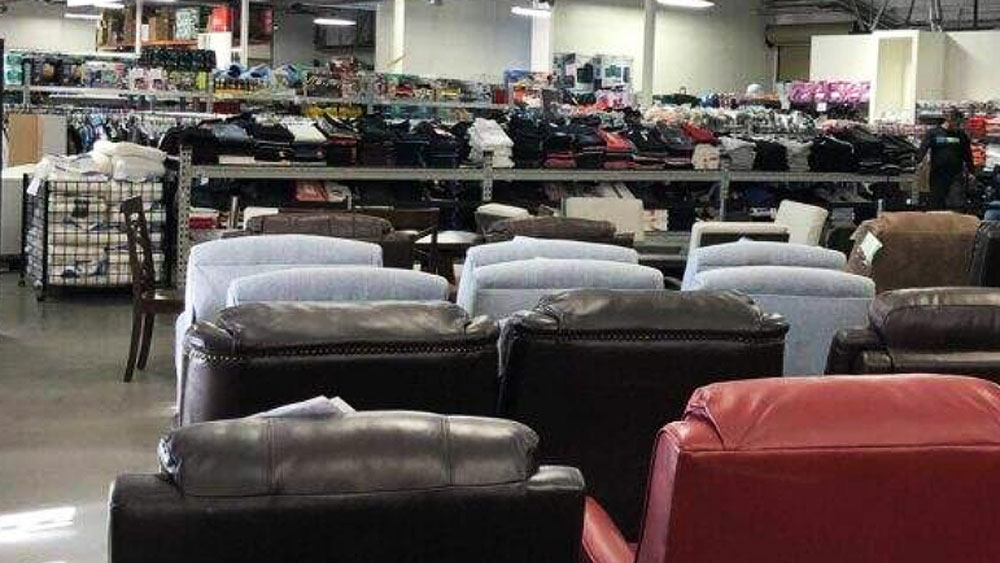 August 12, 2021
Let's face it, life can be expensive. But it doesn't have to be as expensive if you know about Costless Wholesale in La Habra. Costless Wholesale Outlet store is a wholesale merchandise outlet with general merchandise liquidated from Costco, Target, Macy's and major Manufacturers at 15-60% below retail.
This reasonably well-organized outlet store sells household items, electronics, housewares, clothing, furniture, accessories, garden and more. Liquidating salvaged items, cancelled orders, customer returns and shelf pulls from Costco, Target, Macy's and Manufacturers, there is a mirage of items here to shop.
Open just a year now it's already garnered a loyal following if savvy shoppers. With a big selection and ever changing stellar deals, I can see why.
Like a Tommy Bahama Home Cal King Comforter set was a steal at $49.99 instead of $160.  Grey Micro-Fiber bar chairs are $69.99 instead of $99. A Total Gym is $199 instead of $299. A 4 Pc Outdoor Patio set was $199 instead of $349. A Bionaire 4" tower fan was a good deal at $29.99 instead of $54.99. A Garden Planter wall from Costco is $199 instead of $279 and a A Tramontina 3 Pc Induction cooking system sells at Costco for $69.99. Here it's $49.99.
Household items are plentiful. A Lysol Neutra Air freshener spray was $2.99 instead of $4.83.  The Mikasa 36 Pc Bone china in Antique White is a huge savings at $69.99 instead of $146. A Kohler All in One sink, faucet and strainer is $199 here instead of $239 on Amazon and a Charisma Queen Sheet set that I literally just bought at Costco for $39 is here at $29. Charisma Bath mat that retailed at $14.99 is here at $9.99. A 42 lb Bag of Scoop away cat litter was just $9.99 instead of $25.99.
Some deals here are not jaw dropping, but still worthwhile. Like the PasaBahce 20 pc glassware set at $14.99 instead of $16.99 and an Izod men's shirt for $9.99 instead of $14.99.
But the deals are here, making this a sure stop for savings on everything from clothes, and housewares to furniture and electronics.
Add this great wholesale merchandise outlet store to your list of haunts. You will save… Big time!
Costless Wholesale
1403 E. Lambert Rd., Suite F
La Habra, CA 90631
(562) 697-3573
Parking Lot
Cash/ CC.
* All electronics are checked before sale.