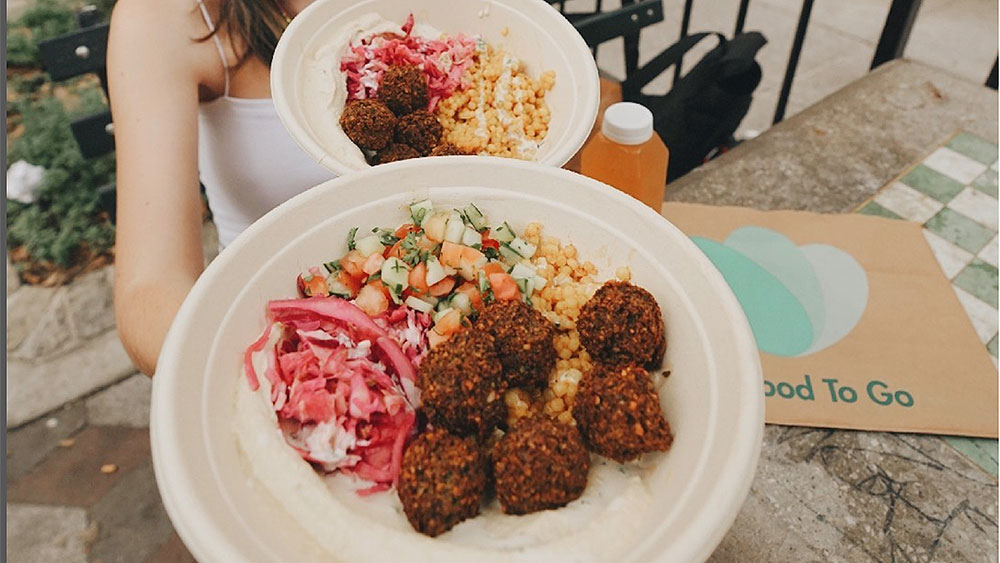 October 19, 2022
The Too Good to Go App helps consumers get unsold food from local restaurants at 1/3 of the original price.
Over 1/3 of food  produced is wasted. This free phone app hopes to change that by allowing you to buy a "Surprise Bag" directly from local restaurants and businesses at 60% off.
These "Surprise Bags" feature a mix of items from restaurants like Alfred Coffee, Tartine Bakery, Lassen's Natural Food & Vitamins, Purgatory Pizza, Honeybee Burger, and others.
This free, app is now serving the Los Angeles area, delivering perfectly good, unsold food items for less to the public instead of throwing it out.
Through the App, you pick the store or restaurant, reserve a bag and schedule a time to pick up. On the app,  you  can see if the extra food is sold out, and what time you should pick up.
It helps if you're not too food picky, are flexible and generally like yummy surprises.
Using my location, I found I could get a bag of breads, pastries and baked goods for $5.99 instead of $18 from Kitchen Mouse Bakery. From Bagel & Slice I could get a bag of bagels, pizza and such for $6.99 instead of $21. A Bloc LA you may get anything from a salad to a burger. And a $4.99 Surprise Bag from Coffee Bean & Tea Leaf gave no detailed description, but they have everything from muffins to sandwiches.
The stores, restaurants and business listed are rated by consumers on friendliness, value and amount of food.
Since this App is relatively new to the L.A. area,  more & more business are signing up, so the offerings will more than likely expand.
A fun, affordable new way to try out a local meal, businesses and stop food waste for less.
Too Good to Go App is available for both Apple or Android.