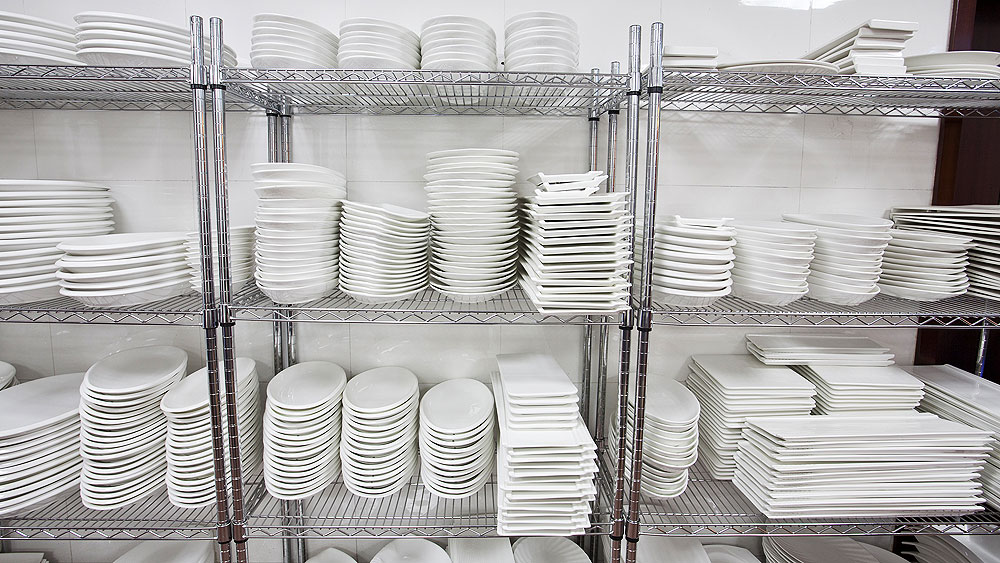 February 09, 2019
The Dish Depot is a restaurant supply outlet in Glendale. This rough around the edges, hidden gem restaurant supply warehouse is open to the public with savings of up to 70% on dishware, cooking tools, pans, flatware and more.
Owner Sam is friendly, more than helpful and knows his product. He's always happy to help and will even help load your car. Most items are priced, but what isn't priced, Sam will look up for you in his office.
This is a small funky warehouse with narrow aisles and packed shelving. Leave your large handbag and stilettos in the car. The place is packed with corporate brand dishware both imported and American made.
I first asked him about some 11 oz Gibraltar tumblers. Made by Cristo, he has these at $1 each. I bought some at another discounter for $1.50 each. Retail is $2.50-$3 each depending upon where you go. I bought a box of 12 for $12!
There was lots of white, modern fine dining plates here. You can put together an entire set or mix and match as you please. A small rectangular platter was $3.99 instead of $8. A round soup /salad bowl was $1.50 each instead of $4. A 6" square bowl as $3.19 each. A demitasse cup & saucer were $1.25 each or $14.99 a dozen. An 8 x 5" oval baking dish was $2.99 instead of $6. Some wide Soup bowls were $250 each. 9" salad bowls were $35.99 a doz. White coffee mugs were $1-$2 each. And a top shelf of white teapots ran $2.49-$4.99. Retail is $9-$20.
The flatware was everything from low-end restaurant to better 18/10 stainless. There over 25 styles priced from a box of 12 for $4.99 to a box of 12 for $35. Sweet!
Other hot buys include an 18 x 18 x 2 " Maple cutting board for $64. Comparable retail is $99-$120. Lots of glass stemware and specialty glassware priced at $1-$4 a glass. Steel ladles were $2.49. Professional Industry Cake pans were $5.49 each.
You can even buy professional kitchen equipment; restaurant tables as well as patio and dining chairs trough them as well by special order. There is so much more here to tempt you, even if you're not a chef.
The best part is you don't have to be a chef to shop here! You can buy most everything by the piece or by the case. Sam discounts even more on volume purchases. Yay!
Once you shop here you'll be hooked. Great service, great prices. One gem of a restaurant supply outlet!
The Dish Depot
546 W. Garfield Ave., Glendale 91204
Open: 10-6 M-Friday, 10-3pm Sat. Closed Sunday
Cash/ CC
Tell Sam, BargainsLA sent ya!