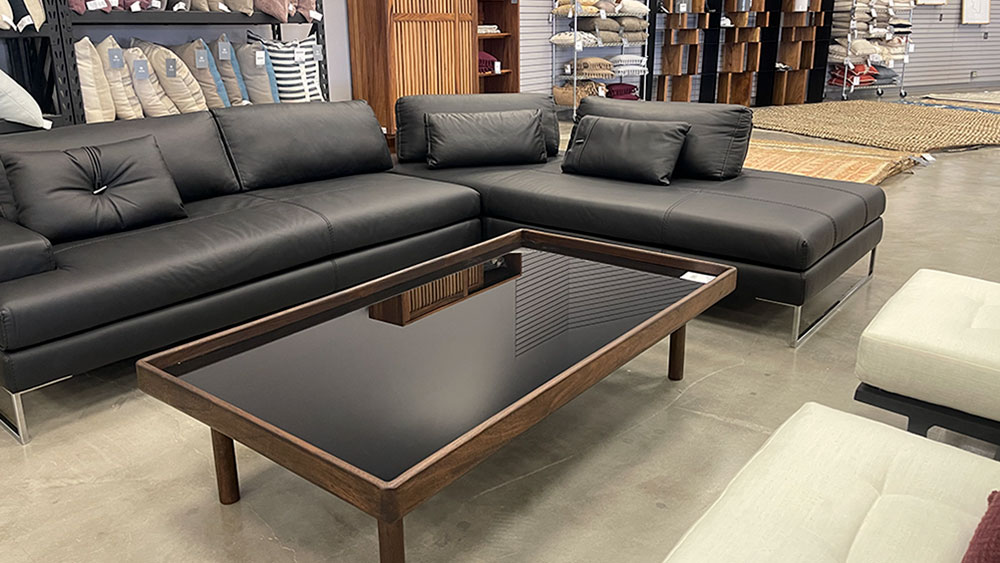 January 27, 2022
Sofis Home Outlet Store has discounts of 30-50% on unique, modern rustic, Mexico made, high end home furnishings. Many pieces here are handcrafted by indigenous communities that helps preserve the history and art of Mexican culture.
I had not heard of Sofis Home before. You may not have either. That's because this is their only U.S.A. store. But they are huge in Mexico and South America. After strolling their outlet, I understand why.
This outlet was filed with unusually beautiful, unique, statement making home furnishings. A delightful breath of fresh air, in a world of Wayfair Home Furnishings overload.
Since everything I saw here was in a word…fabulous, I won't go on and gush excessively on each piece. But oohs and aah will leave your lips often here.
So, a wood dining table with 4 nesting chairs that was $2345.90 is $1642.13. A stunning tall turning round book/ display case is $1700 instead of $2833.  A 5 x 8 hangover rug that was $711 is here at $426. A woven Padma bench that was $1521 is $1065. A tall mirrored display case that was $8121 was $5685 here. Another 3 seat sofa was $1998 instead of $3331. A distressed leather sling chairs $903 instead of $1290. Their bold glass and wood Felix coffee table was $1323 instead of $1890.
The Aria Daybed, was huge hit with my husband. He wouldn't leave it it was so comfortable. This large overstuff club chair / bed was priced at $3816 instead of $5452. Perfect for everything! And the Naya Console was 2638 instead of $3768.
To say these pieces are upscale is an understatement. But after checking their website, the prices here are much lower.
The staff here is helpful, charming and fun to work with.
Though their furniture line is not main stream, it is stunning. If you're looking for that unique statement making piece, make a trip here first.
Sofis Home Outlet
1875 Ventura Blvd., Oxnard, CA 93036    (805) 351-0011
Open:
11am-6pm M-Sat.
11am-5pm Sun.
This is a destination shopping experience.
Next door to Mitchell Gold+ Bob Williams Outlet, Design Within Reach Outlet and Floor and Decor
Tell 'em BargainsLA sent ya!