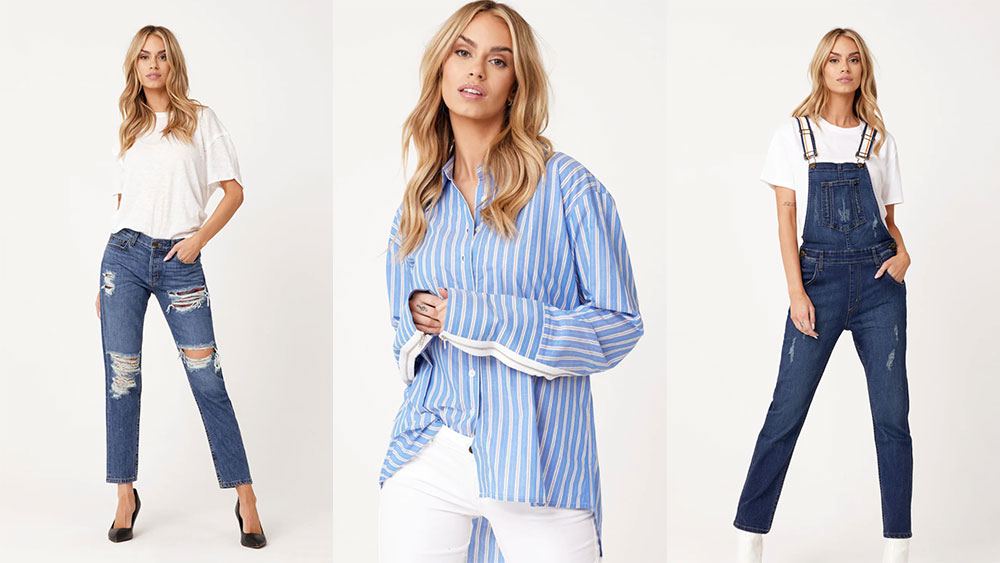 March 07, 2023
The Siwy Online Outlet has discounts of 70-80% on their famous line of young women's denim fashion jeans and clothing.
Made right here in Los Angeles, you can find a sweet selection of their street wise fashion here at some noteworthy discounts.
As I cruised thru the site, I spotted a Ursula jogger pant for $49 instead of $195. Cece Overalls were $75 instead of $299. The Rita Button oversized, up shirt that was $145 is now just $36. The Nina oversized hoodie dress was $47 instead of $189. Their Giovanna Girlfriend jeans ran $59-$64 instead of $239-255 and a high waisted Jackie Straight jean that was $219 is $55.
The super cute Sage"Year of the Cat" denim jacket is $96 instead of $399. The Ariel tee w/ side slits and rhinestones was $49 instead of $195 and the Abella short was $36 instead of $145.
Measurements / sizing info is posted to insure proper fit. Free shipping over $100. Affirm Shop Pay installments are available. G Pay /Meta Pay are accepted.
Returns accepted in 14 days/ $7 restocking fee.
 The Siwy Online Outlet is a great place to save on fashion denim.
Tell 'em BargainsLA sent ya!