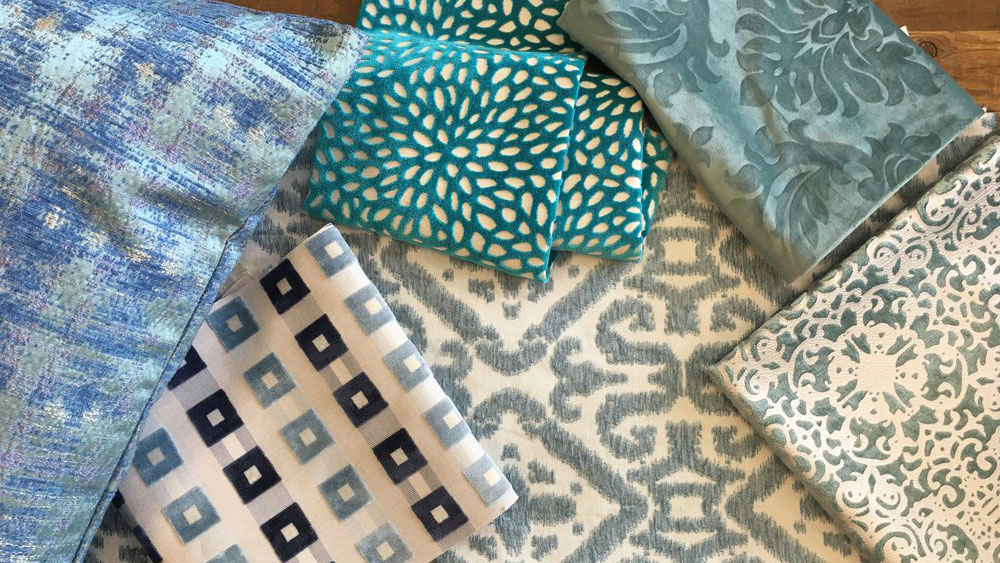 January 08, 2020
January 8, 2020
Wholesale home fabrics outlet, Rodeo Home Fabrics is a home fabric manufacturer & dealer and offers home services with discounts of 40-80% on fabrics and services.
We needed to upgrade our furniture for our living room. With no budget, I headed to the downtown LA textile district to hunt for upholstery fabric. After having visited all the other wholesale fabric stores on Wall Street, I believe the best amongst these was Rodeo Home Fabrics Inc. This 2-story upholstery and drapery fabric mecca had jaw dropping savings of 40%-80% on fabrics.
Both a fabric and home decor manufacturer (Rodeo Home) as well as a wholesale retailer, this is the must shop hot spot for higher end elegant fabrics at wholesale prices. Really! The selection here is simply awesome. Don't look for traditional, country chic or toile fabrics here. Just thousands of bolts of chic, elegant designer fabrics in silks, wools, chenille's, velvets, and more. And the trim selection was so vast … it was intimidating.
The best buys in all fabrics here are in the remnant rolls with prices running from $2.95 a yard to $5.95. You have to buy the whole roll, but the savings are upwards of 75%-80% off the original price. Some classic cream brocade fabric was $7.95 a yard. With some Poly brocades at $3.95-$4.95 a yard. The vast array of elegant embroidered silks in hundreds of styles, hues and prints ran from $12.95-$19.95 with just a few upwards of $22-$29. Retails values went up to $59 per yard.
Chenilles ran from $5 a yard to $19.95 a yard with "no cut bolts" at $7.95 a yard and some remnant poly chenilles at $3.95-$5.95 a yard. They also had poly sheer prints and silk sheers in an astounding array of patterns and colors.
Hate to sew? You can get ready made curtain panels here at $19-$90 a panel, duvet covers w/ 2 pillow shams at $89-$99 at and even buy decorator pillow sets starting at $29. They also have curtain accessories including rods & hooks.
After a 2-hour search through both floors, I came out with 14 yards of a cotton velvet at $7.95 a yard (retail is $20-$30) . This fabric came in about 7 different colors and they had dozens and dozens of bolts of different kinds of velvets from $7.95-$28 a yard. I also bought a yard of a blue & brown silk velvet and satin stripe at $17 a yard instead of $54 for the accent pillows and 6 yards of a brown and blue paisley at $8.95 a yard instead of $20 for our Bergere side chair, table runner and a bench.
I simple loved this place. The help was terrific…patient and knowledgeable. I particularly liked the manager Raoul Ruda. His savvy, insightful, pleasant and no bull attitude led many customers to great quality buys.
Come with your measurements, color swatches and happy attitude. This is one stop, wholesale home fabrics outlet for top quality upholstery and drapery fabrics.
Tell Raoul that Suzanne at BargainsLA sent ya!
Rodeo Home Fabrics Inc
910 South Wall St.
Los Angeles, CA 90015
(213) 689-9600
Cash/ CC only.
Tells 'em BargainsLA sent ya!