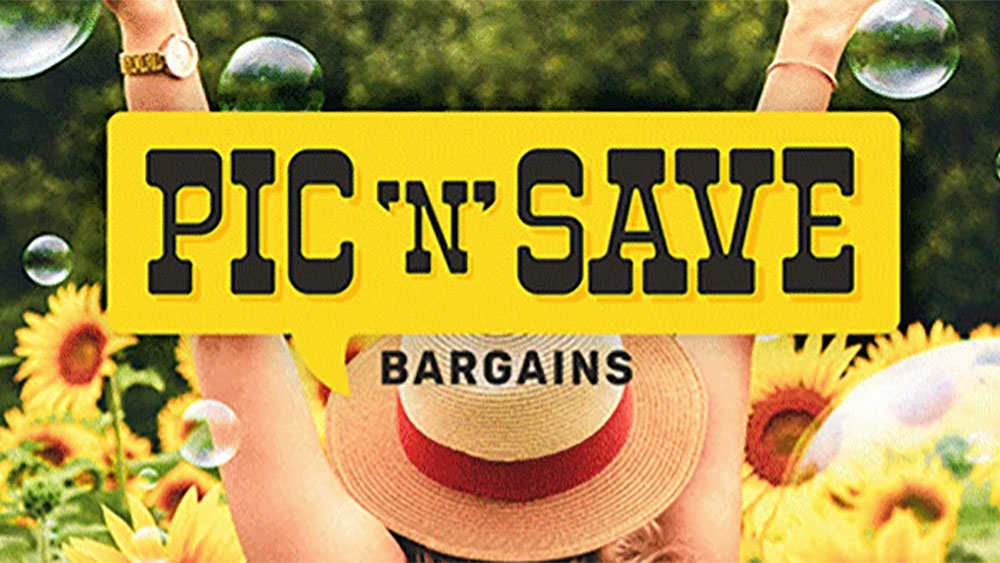 December 14, 2020
OK, I'll admit it. I was a little excited when I heard there was a new Pic N Save open in Anaheim. I remember shopping  this General merchandise discount liquidation outlet as a kid with my mom and all the neat stuff they had at drastically discounted prices.
Well, those good bargain times are back. I recently visited the new Anaheim location!
Beautifully organized and super clean, you will save 20-80% here on name brand, first quality product. I saw name brand housewares, home decor, party, grocery, pet supplies, cleaning supplies and much more here.
Hot deals included a set of 2 Oral B electric toothbrushes for $59.99 instead of $100 at Costco. Sharper Image weighted kids blanket are $19.99 instead of $99. A Hunter tower Air Purifier was $49.95 instead of $79.99. A box of 12, Bormoli Rocco Italian glassware were $9.99 instead of $46. Meyer foaming hand soap was just $1.99. Sistema Stainless steel thermos bottles were a steal at $5.99 each instead of $20. A ThermaPulse Relief Wrap (heat & massage) was $19.99 instead of $59.99. Fun farm pillows were $7.99 instead of $29.99. A Pet Bed by Keter was $9.99 instead of $49.99.
When I spoke to the CFO, he excitedly went on about how many great deals he had just bought and would be in the store soon. The list of cool deals found here is extensive and inventory changes weekly if not daily. But they always have in seasonal, gift and party supplies and dry grocery goods here. I loved their "Wall of Values" with everything there made in the USA! This is everything that a General merchandise discount liquidation outlet should be.
This isn't your OLD Pic N Save. This is a new, brighter, cleaner, and friendlier Pic N Save with with exceptional deals! This bargain aficionado walked out with plenty of loot my first visit.
New locations will be opening throughout Southern California within this next year.
If you didn't experience the joy of shopping Pic N Save way back in the day, now you can.
Yes…. this is exciting!
Pic N Save Bargains
2120 Lincoln Ave., Anaheim, CA 92806 (714) 459-7742
Open: M-Sat 9am-8pm, Sun. 11am-7pm
Cash/CC
PnSBargains.com
IG: https://www.instagram.com/pnsbargains/
FB: https://www.facebook.com/pnsbargains
Tell 'em BargainsLA sent ya!