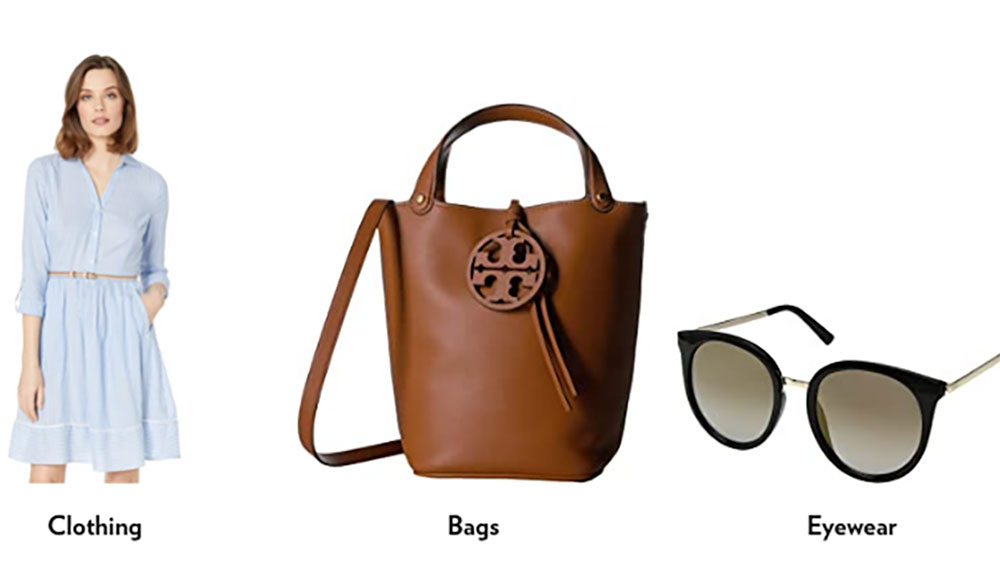 August 10, 2021
Online Fashion Discount Outlet, 6PM sells new brand name clothing, shoes, handbags and more for men, women and kids at 30-70% off original retail.
Initially started  years ago as a shoe outlet platform, they're now part of the Zappo's family of websites and have expanded their selection significantly. So the deals are seriously terrific.
A woman's Tommy Hilfiger jersey print dress that retailed at $99 is $59.40 here. A Tiered ruffled Mink Pink dress that was $127 is $57.15 and a woman's Calvin Klein LS Bow blouse is $34.50 instead of $69.Men's AG Adrian Goldschmied jeans that were originally $215 are $106.68 here. Men's Original Penguin 1/4 zip stripped fleece sweater is $34.34 instead of $89. Men's Puma shorts that were $35 are $23.26.
Accessories are abundant here. I spotted  Saint Laurent sunglasses for $209.35 instead of $395. A Coach Color Block handbag was $177.18 instead of $395. A Frye Drawstring leather hobo was $200 instead of $378. Some Nixon watches tat retailed at $175-$200 are here at $75-$120.
Of course, the best deals are in the clearance / sale section with even steeper discounts. So, a pair of men's Cole Haan loafers that were $160 are just $29.97.  Some Lacoste sunglasses that were $195 are here at $39.95.  A pair of Naturalizer waterproof boots were $41.76 instead of $185.  A Max Studio wrap dress was $36.90 instead of $128 . I totally fell in love with a Lulu Mosaic crossbody bag at $48.30 instead of $69and some steve Madden kids faux snake skin booties are $18 instead of $60.
Shiping runs $3.95 to $14.99. They do accept returns with 30 days of purchase, but you pay the shipping fee. I did notice that some items have the product measurements and others don't. Use your discretion here and knowledge of how the line fits.
You can search by brand, size and color. They run specials  and have discount coupon codes all the time. So sign up  for their emails. Another great online fashion discount outlet, for online savings.
Visit Site: 6pm