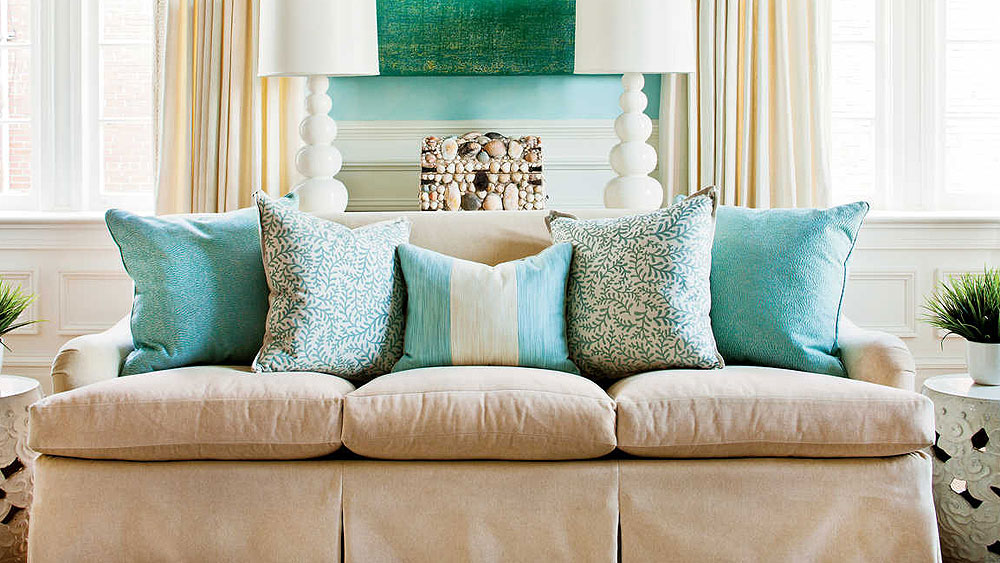 September 20, 2019
September 20, 2019
If you want to spruce up your home with new curtains, pillows, upholstery or accent pieces, look no further than home fabric outlet, Luxury Fabrics in downtown Los Angeles.
This new home fabrics outlet carries upscale, innovative fabric designs in home décor fabrics at 30%-60% off of retail prices. You'll find thousands of different, beautiful silks, micro suedes, wool blendss, cotton and cotton blends, embroidered, tapestries, Linens, Chenilles, Jacquards, velvets, sheers, outdoor fabrics, trims, tassels and more from both American made and overseas mills.
When I stopped in, there were several interior designers putting the staff through their paces. But you don't have to be an interior designer to shop here. Anyone can shop here…. Just bring your color swatches and measurements cause you fall in love more than a few fabrics here.
You'll see just about every kind of fabric and pattern here. But the focus is on elegant, so there no kitchy, folksy or crafty fabrics here. Just beautiful fabrics for beautiful homes.
A nice group of color, thick cotton velvets were here at 10 a yard. Some poly tapestries were $12.95 a yard instead of $28-$30 a yard. A hipster group of outdoor patio fabrics were just $9.95 a yard. A dyed burlap fabric was $14.95 a yard and a textured burlap weave was $9.95 instead of $17. Some textured silks were $3.95 a yard and some micro sued fabrics were $6.95 a yard instead of $16-$20. A Richloon cotton print was $12.95 instead of $22 and some textured vinyl was $9.95 instead of $20 a yard. A nice cream poly sheer was $3.95 an yard and a thick elegant jacquard was $16.95 a yard instead of $21-$27.
The upstairs seem to be priced a bit less upstairs than the bottom floor. They also offer lower pricing if you buy an entire bolt or remaining bolt. I also got the sense that they will dicker a bit, especially if you are buying a lot of fabric. But if you're buying under 10 yards, I wouldn't try.
Clean, well organized, this home fabrics outlet has a very helpful staff. You'll get first class service here. Luxury Fabrics is a must shop for designers, DIY'ers and home owners with a sense of style. You'll feel like you fell into a bit of fabric heaven!
Luxury Fabrics
920 S. Wall St.
Los Angeles 90015
(213) 622-2600
Cash/ CC.
Pay parking lot. Metered street parking