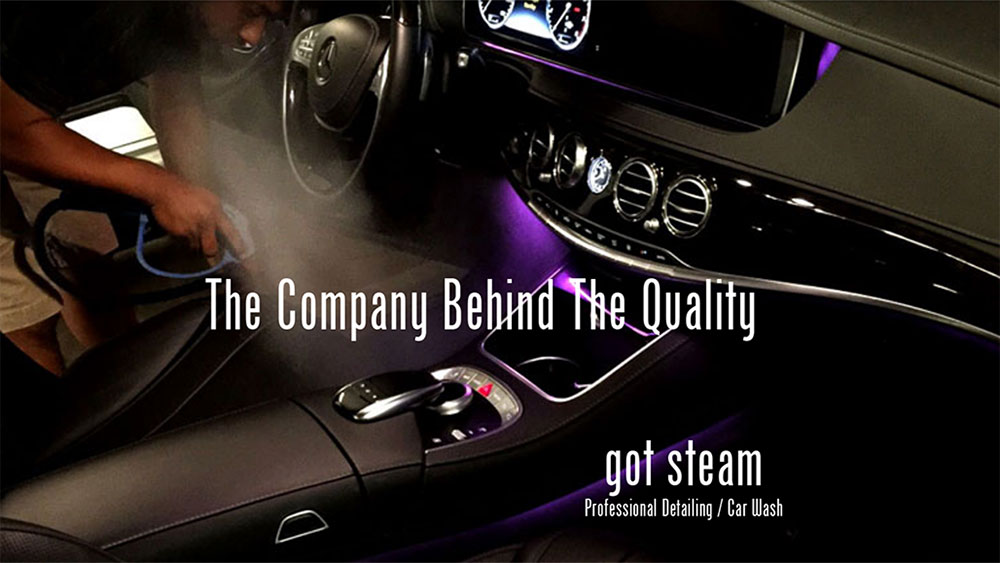 September 16, 2020
GotSteamm is a professional Car Steam Cleaning Service company that comes to you to steam clean your car to perfectio at a very reasonable price!
So, after a flock of parrots decided to roost in our oak tree and poop all over our car. We had to call in professionals. Bird poop left on a car is really bad for the finish as well as nasty to look at.
Taking it to the car wash now has become expensive costing us $30-35 with little attention to detail. Plus  it wastes our time. I hate waiting around and then having to ask the guys to do additional cleaning because they missed a spot or two.
While driving around we spotted a mobile cleaning company steam cleaning cars. The fee, $40. OK, let's give him a try.
We texted the owner, Katcho and set up an appointment. Arriving on time at 10:30am, he vacuumed and steamed cleaned our little Prius to sparkling perfection. I don't think it has ever been this clean. Every nook and cranny, no residuals dirt or spots. Plus outside trim was armoralled.  OUr car was left shiny and no fake perfumed smell. Haven't had a "car detail" that was this clean. Since he came to us, we didn't waste time  waiting around. We worked while he worked savings us time and money.
Additionally, Steam cleaning, cleans better, deeper and saves water.
He spent about an hour and half, was clean & efficient, wore a mask and was completely self sufficient. The last time we had someone come and clean our car it was $65 with less than perfect results. Our last detail was $135 and both of those were five years ago.
Prices run $40 for a basic clean to $220 for a full detail. We paid $40 and tipped him $10.
Pretty impressed with the work.
GotSteamm@gmail.com
562-355-3871- cell (Katcho)
Tell him Suzanne & Kevin From BargainsLA sent ya!