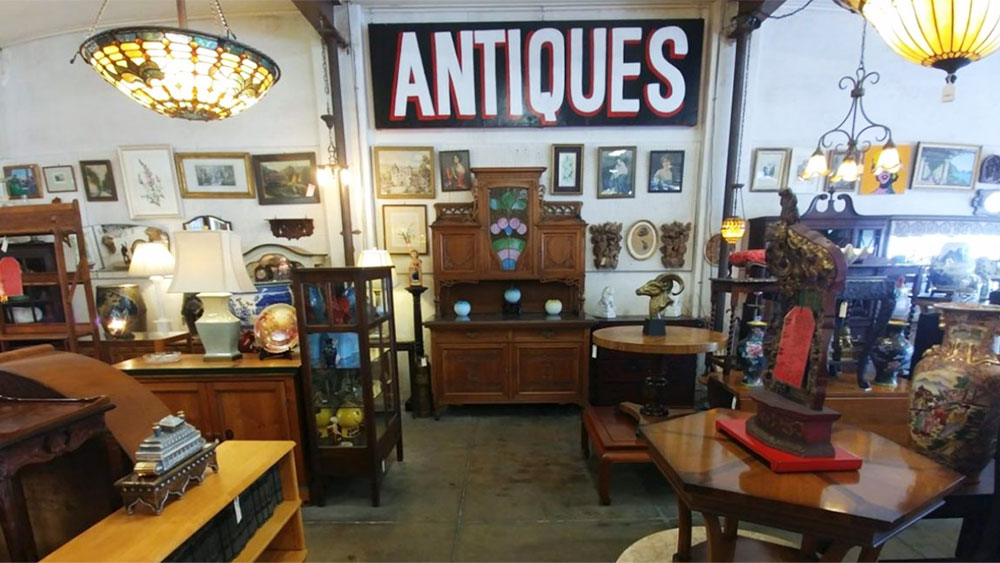 October 05, 2019
Divines Furniture is a warehouse Antique Furniture Outlet with discounts  of 20-50% on quality antique furniture and home decor.
I originally visited Divines Furniture way back in 2003. As an avid antique hound, I immediately fell in love with the place. Rows and rows of Vintage, Antique and Mid- Century Home Furnishings and tons Tiffany styled lighting at way below market pricing.
I visited again in 2016 and again in 2019.
The pricing here was still below market even though the market had changed and prices have dropped. And they still carry amazing, unique and collectible home furnishings. Owner, Brian is still there along with his staff of unbelievably helpful employees. How refreshing!
This family run business has been around since 1932. They know their product inventory, history, craftsmanship and brands. You could get a history lesson here in furniture manufacturing… if you wanted.
However, I was interested in the pricing and selection here…. which was excellent.
Not everything thing is a steal, but the value pricing is undeniable. Savings generally run 20%-50% below market.
Great buys included a stunning, burled walnut Mid Century executive desk at $995. This would run $1800+ plus anywhere else. A Lucite 1970's curved reception desk was $1295. I've seen similar pieces for over $2000. An Art Deco Bar was $1595 instead of $2200. A drop leaf 1850's table was just $595. An inlaid French kidney shaped desk/ vanity was $995 instead of $1495. A Quiozel Tiffany styled lamp was $329 instead of $529. An amazing Roll Top, Danish Modern Cylinder desk was $595 instead of $889 on Etsy. A Burled Maple chest was $695 instead of $895. An Empire sofa was $1200 instead of $1800+. A Mid Century, Minimalist Chest of drawers was a great buy at $995. German Grandfather Clock was $1295. A Stunning Mahogany Chifferobe was $2495 and a nearly mint, Heywood Wakefield modern Mid Century dining table w/ 6 upholstered chairs was a super buy at $1995 instead of $2400.
I totally fell in love with a 1940's oak full length mirrored vanity. At $395 it was flawed, but still a steal…. It should have been more like $695. I reluctantly walk away.
Here's the thing that makes this place even more fun to shop. They'll negotiate on most items biased on how long they've had it and much they want to move it. So there is wiggle room here on most pieces. Only a few pieces are firmly priced.
Divines is a gem of a store. You shop here when you want a deal on a high quality, statement making pieces. You'll have an amazing time finding that perfect piece.
Design and quality never go out of style. Here they have both… for less!
Divines
802 E. Garvey
Monterey Park, CA 91755
(626)280-8484
(323)283-8000