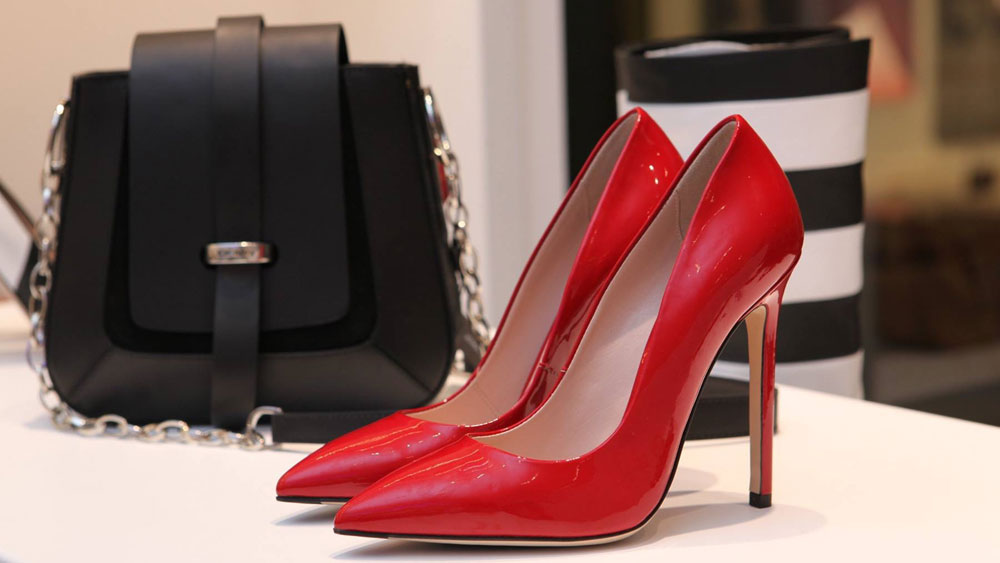 October 31, 2020
There are resale shops … and then there are resale boutiques. Women's Designer Clothing Resale Boutique, Clothes Heaven Resale Boutique in Pasadena is one of the best upscale designer clothing stores in the Los Angeles Area. This long time resale boutique is a gem for savvy fashionistas! Owner Larayne, offers top designers, curated in both current and vintage fashion. And she offers a personalized experience like no other. All priced at steep discounts of 50-80% off original retail.
This packed boutique is loaded.  With hundreds of designer handbags, shoes, accessories and by Missoni, Gucci, Chanel. St John, Moschino, Escada, Hermes, Prada, Jimmy Choo, Versace, Dolce & Gabbana, Christian Loubotin, Isabel Marant, Rick Owens, Georgio Armani, Marni, Tod and many others. But you'll also find  Ralph Lauren, Tory Burch, J Crew, Michael Stars Lavin, Piazze Sempione, Megan Parks, Splendid, Banana Republic and more at 50-80% below original retail.
The pieces consigned here from couture representatives and studio wardrobes. Some pieces come from celebrity closets, stylists, CEO's of corporations, fashion designers and models. So there is tons of high end couture here.  I got lost in the racks and racks of couture vintage Chanel and Gucci dresses, tops, sweaters & suits.  Like a yummy Chanel cashmere sweater was $990 instead of the original $2000 and a vintage Chanel jumper dress (designed by Karl Lagerfeld) was $1698. Then there was the Chanel corduroy fur trimmed suit at $1498 instead of $3000. Plus I also found an Etro dress that was $1500 at $300. A Mika & Gala Jacket was $49 instead of $220. I loved a Missoni jacket/ vest for $298 instead of $700 and a Moschino Cheap and Chic tweed Jacket was $598 instead of $1100.
Their shoe wall is a stunner! Floor to ceiling designer shoes from new to worn. Like a pair of mint Marni patent leather platforms were $249 instead of $750. Some Emma Hope beaded shoes were $198 instead of $450 and a pair of Manola Blahnik peep hole pumps were $249 instead of $550. The Luxury handbags and accessories were mind blowing too. Bags by Louis Vuitton, Prada, Balenciaga, Chanel and were plentiful.
Start shopping in the back room, with racks of $29 and items at an additional 30-50% off. A pink Escada dress was $250 instead of  the original price of $750 and Georgio Armani pumps that retailed at $680-$750 were now $135.
The staff here cheerfully go out of their way to put together outfits for you for any occasion. As they get to know you, they'll match you up with consignors who styles you love and items will fit you. Talk about easy, personalized shopping!!
As Women's Designer Clothing Resale Boutique go, Clothes Heaven has very best, for less!
Clothes Heaven
111 E. Union St., Pasadena, CA 91103 MAP
(626) 440-0929
Open 11-5, Tues.-Sat.
Instagram