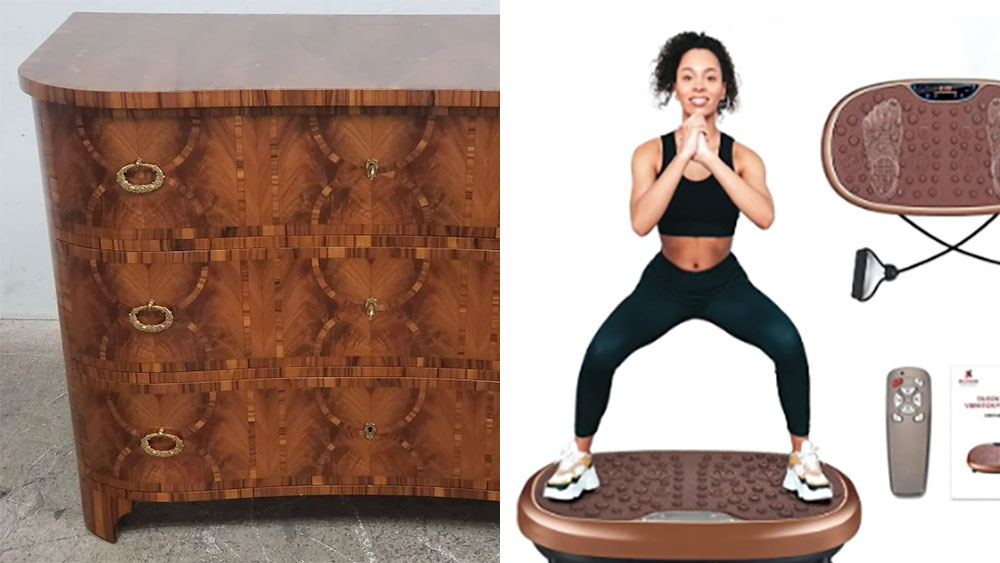 May 24, 2022
California HiBid Auctions can save you 30-90% on everything from electronics to fine jewelry.
Shoppers can view local, live auctions as well as timed auctions (like Ebay) on home goods, tools, store returns, commercial businesses, estates… the works. These are auctions where you can pick up after the auction is over and avoid the cost of shipping.  This online auction platform is a favorite because you can search by location and type of merchandise you're looking for as well as set a maximum bid.
Recents local auctions deals and location happening through California Hibids Auctions:
South Gate, CA
"Surplus for All", had a Ryobi cordless electric mower that retailed at $250 had a starting bid of $20 and a Hampton Bay 4 pice patio set that retailed at $799 had 5 hours left and was bid at $85.
San Pedro, CA
"Yard 227" Auction, had a lot of new & used outdoor landscaping, pottery and architectural items. I spotted some classic french doors with a starting bid of $300.  A pair of copper and glass vintage outdoor sconce lights had a starting bid of $50.
Whittier, CA
"My Auctions House" had a bunch of products from Amazon, Best Buy, Home Depot and Target. A SAMDI wooden Monitor Stand had 1 day left and was at $7. A UNP 6 person camping tent  was only at $11 and oval, beveled frameless bathroom mirror was still at $6. Im watching a FitMax Vibration exercise plate that retails at $400. Bid is currently at $16.
Sylmar, CA
"Orrill's Auctions Services", had an auction full of Estate sale items. I spotted lots of jewelry and was intrigued by an Asian teak bar server. With 4 hours left it was already at $65. A wrought iron decorative fireplace fender waste $15 and an incredible Colombo Mobili exotic wood dresser was up at $875. Market retail is around $10,000.
El Monte, CA
"Pickers Estate Auctions"  had jewelry and sports memorabilia with plenty of signed baseballs and vintage watches.
Santa Fe Springs, CA
"Blue Ribbon Auction", had new, surplus, open box and returned items. With these types of auctions, you will pay a "buyers premium" and sales tax if you don't have a resale license.  These costs can add another 20-30% to your bid.
Also know that savvy bidders come in at the very last minute, sometimes driving up the bid to near market value or higher. Setting a maximum limit is important so you don't get caught up in the "win".
Most images were pretty good, giving you a good idea of product condition. Descriptions, however vary. Most were minimal at best.
We have picked up some amazing items at auctions. Recent auction wins have included two 1970's metal ice trays at $5 and a Mid Century Modern Thomasville 1960's bar cart/ server at $80, which I unfortunately, am currently refinishing. If perfect it would sell at $400. So my labor has value. Can't wait to serve my guests a crafted Martini when I'm done!
California Hibids Auctions are fun, a bit addicting and will save you money and gas!