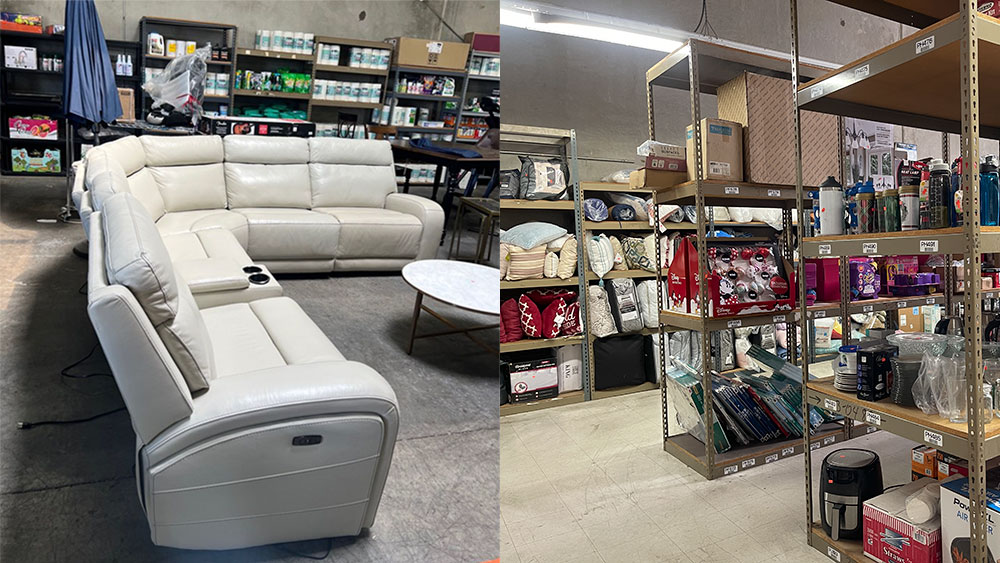 August 31, 2022
The Adelco Wholesale Outlet has varied inventory from name brand beauty to furniture and clothing to small appliances all at 25%-70% off.
Liquidating product from Costco and Sam's Club, this outlet can be a little rough around the edges. Reasonably clean and some what organized, savvy shoppers will size up the great deals here pretty quickly. The warehouse outlet is split into three rooms. One was more home items & furnishings. One was racks of clothing and the other had everything else.
During this visit, some plastic Turtle Sand boxes were stacked outside at $19.99 instead of $44. A Britax B Free Stroller was $99 instead of $234. A The Three II table top speaker with blue tooth by Klipsch was $229.99 instead of $449.
 
Pet items were plentiful with a Momentum indoor automatic ball launcher dog toy priced at $29.99 instead of $42. A Catit water fountain combo 100 oz for cats was $29.99 instead of $37.98 and large pet beds were $19.99.
They really have a little of everything here.
A Power XL Microwave Fryer was $149.99 instead of $199 at Sam's Club.  A Computer  APC Back Up Battery was $121 instead of $194. A new, but older model of a Bionare  Humidifier was $14.99. A 6.3 Cu. Ft. Electric Oven by Samsung was $499 instead of $749 at Best Buy. A Vizio 40" D Series 1080 HD TV was an excellent buy at $149.99 instead of $200. A set of 6, mod, Tommy Bahama solar outdoor path lights were $32.99 instead of $68.25 and a Cahaba 5 piece fire pit set was $1200 instead of $2499.
The Clothing room was packed with brand clothing for men, women and kids. I did spot some Lucky Brand booties at $29.99. But since they were doing some cargo loading, I stayed out of that area.
Saving both money and time, we did pick up some basics items including Kleenex brand tissue for $1.99. Kirkland Outdoor trash bags (70 ct) for $23.99. Kirkland Plastic food wrap at $6.99 instead of $16.64. Some Clorox disinfecting wipes at $3.99 instead of $5. Clorox disinfection wet mopping cloths at $6.99 instead of $18.99 on Amazon.
You're mostly on your own here, though there were people around to help. All sales are final. The electronics are checked out to be working properly, but only come with a manufacturers warranty.

If you love a bargain, you will find them here, in droves! With new product coming in daily, Adelco Wholesale Outlet is a must visit.
Tell 'em BargainsLA sent ya!
Adelco Outlet
4095 Schaefer Ave, Chino, CA 91710            (909) 627-6500
Hours:
M-F. 10:30AM-7PM
Sat-Sun. 11AM-7PM
Free Parking Lot