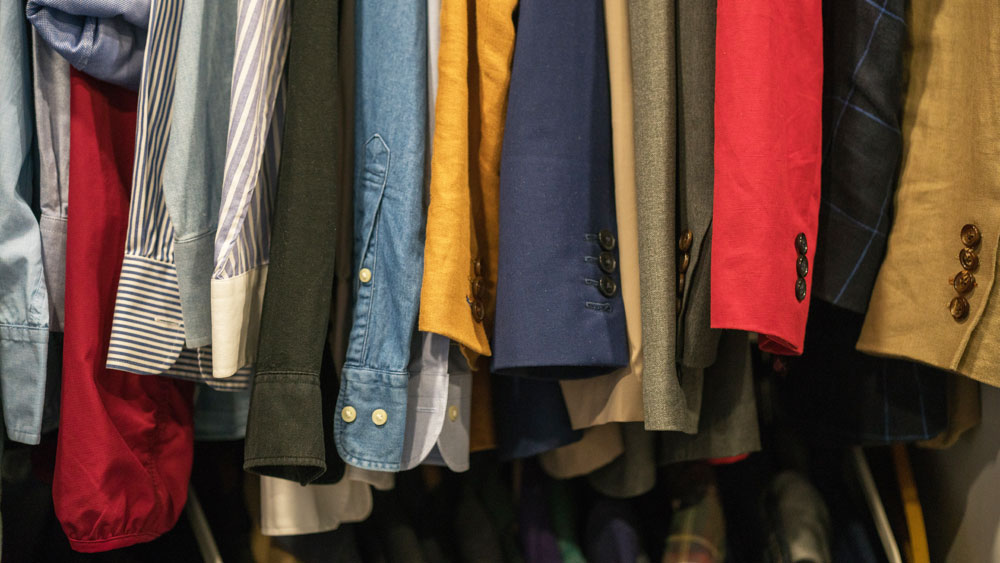 2nd Street is Japan's leading Designer Fashion Resale Stores with discounts of 40-85% on top designer clothing.
Now with over 500 stores, we have several right here is Los Angeles.
These clean, bright, well organized, delightful shops are packed with a brilliant selection of choice resale pieces from high end, luxury designer lines and sought after Japanese labels to known name brands for guys and gals at real discounts!
There's tons of handbags, shoes, dresses, coats, pants, blouses, tees, accessories and more from the 1990's to 2020. Some come with original tags, but some don't.
I spotted a women's Commes des Garcon polkadot blouse at $89 instead of $400 new, or $140 at other resale boutiques.  A Stella McCartney Silk dress was $89 instead of $500 and a Robert Rodriguez blouse was just $29. A Marc Jacobs velvet fabric hand bag was $39 instead of $139.  A Nike windbreaker was a $59 instead of $169. A Balenciaga Camisole was $49 instead of $269 and some Hysteric Glamour skinny jeans were $59 instead of $280.
Men have an abundance of cool attire to choose from. So bring your man here! Great buys included Japanese label, Sharmoon (Ermenegildo Zegna) leather hoodie at $129 and a Kenzo suit was $129. A Hysterical Glamour jacket was $179. I loved this Paradox Tee at $29 and ended up buying a 3.1 phillip lim Tee for $59.
Shoes and handbags are plentiful including luxury handbags.  Like an LV Damien bag at $499 instead of the original $900 and a Coach Metallic tote at just $69. A Marc Jacobs leather handbag was $189. A Burberry handbag was $99. Some Jimmy Choo Sandals were $229 instead of $400. Marc Jacob pumps were $33 and Ferragamo snakeskin pumps were $99. Men's Timberland boots for $79 and the Doc Martins at $39.
Because sizes differ from designer to designer, try ons are a must if you're not very familiar with a line. So be prepared.
We always love shopping  Designer Fashion Resale Stores. You can shop online, but it's much more fun in store.
I honestly don't know how anyone could leave without making a purchase.
2nd Street
7560 Melrose Ave., Los Angeles 90046      (424) 433-5997
14548 Ventura Bl., Sherman Oaks, 91403  (818) 296-0969
20792 Hawthorne Blvd., Torrance, 90503   (310) 594-8295
113 W. Colorado Blvd., Pasadena, 91105   (626) 365-0058
2937 Bristol St., Unit D 101, Costa Mesa 92626   (949) 274-8585
Cash/ CC.
Visit Site: 2nd Street