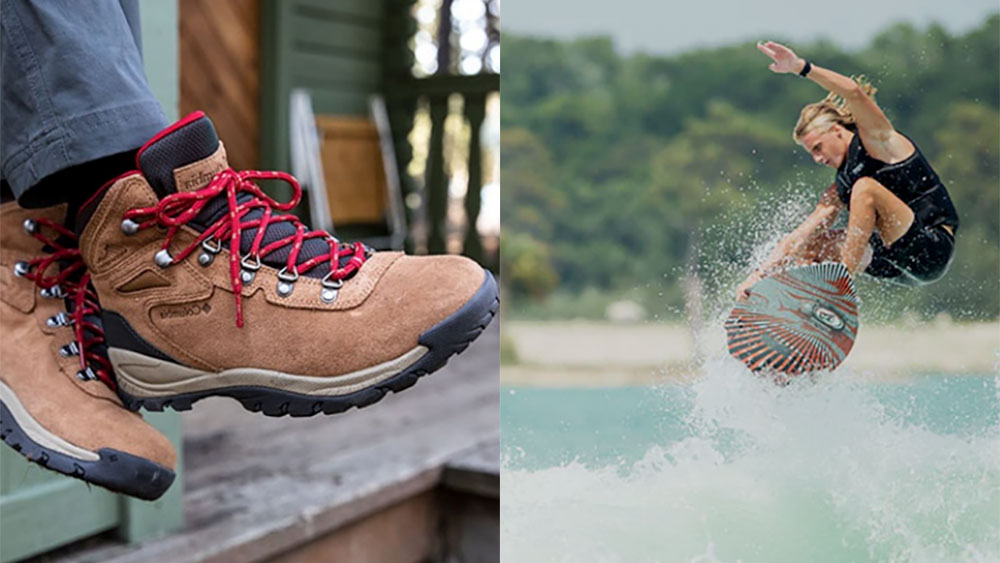 The-House is an online outlet for outdoor sporting goods, apparel & gear for snowboarding & skiing, wakeboarding, biking, camping, sailing, hiking and more at up to 70% off.
Lots of well known brands here like Burton, Oakley, Roxy, North Face, Nike, addidas, DC, Etnies, Obrien, Slingshot, Fuji and many more.
There is always an additional sale going on here with discounts of 20-70% on a a huge array of items.
Highlights include a Fischer Zepher 11 Ski Boot for $163 instead of $800. A Framed Rodez Bike frame is $399 instead of $1500 and an adidas Xperior Soft-shell jacket that was $120 is $38.95. A Overtons Infinity Zero Gravity recliner chair is $69. instead of $80. (I've actually priced these at over $100.) A cute grey garphic Roxy sweatshirt was $29.95 instead of $40. Men's snowboard jacket by Chamonix was $89.95 instead of $170 and  Men's Nike Shane Sake shoes are $60 instead of $80.
That said, their online outlet is where the steepest deals are 24/7.
There is a lot of product here to go thru.  A Hurley Renegade II Backpack that retailes at $55 is $27.01. I liked the Rossignol XV Snowboard for $371 instead of $599. A Framed Team BMX bike was $200 instead of $360. A Dakine 365 30L backpack is $22.95 instead $59.95. A Globe CT-IV Classic Skate shoe is $42 instead of $99.95. A Waist Belt by Oakley is $22.46 instead of $45. A Burton Uplink 15″ laptop cover /bag is $11.02 instead of $34.95 and a Burton Sweetleaf outdoor jacket is $47.95 instead of $119.95.
Their constantly changing inventory, along with nice large, detailed pictures make this site easy to shop. Add in "on-site chat" along with easy checkout and the ability to phone them makes this outdoor sporting goods online outlet well worth visiting for quality deals.