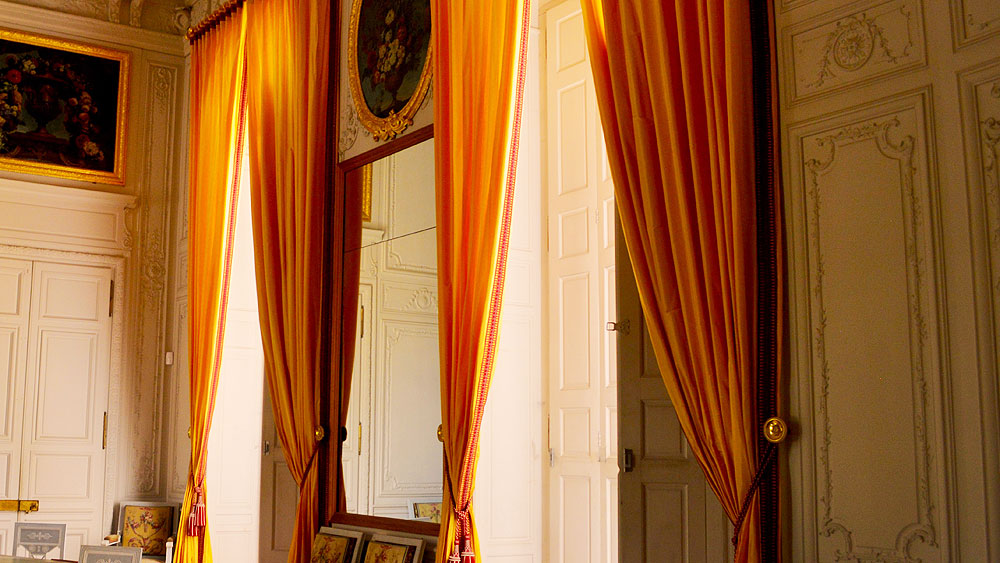 August 19, 2019
After cruising the fabric district on Saturday and coming home empty handed, I decided to try long time, tried and true fabric outlet, Sterns Drapery and Fabric in Sherman Oaks. This Wholesale home decor fabrics outlet has a mammoth selection to choose from at 25-70% below retail.
Whether you need widow coverings, upholstery fabrics or any other home decor fabric, you'll find  high quality fabrics with names like Waverly, F. Shumacher, Kravet, Robert Allen, Riverdale, Cranston Home and more. Owner, Kevin Stern buys overstocks, closeouts and discontinued bolts in bulk and passes on the savings. You'll find everything here from current patterns to discontinued vintage and everything in-between. If you do interior design, this outlet should be on your must hit list.
Housed in an old bank building there are thousands of bolts of fabric from sheers & silks to heavy chenilles and tapestries all at 25%-65% off retail pricing.
This one-man operation means the place is usually a little chaotic, so don't wear your heels here as the place is loaded with piles and piles of bolts of fabric.
I immediately spotted a gorgeous quilted current European fabric with the exact colors I was looking for. Retail would run about $125 a yard. But here it's was $45. I had Kevin cut me a yard.
While he was doing that, I canvassed all the nooks and crannies here. There were dozens of Waverly cotton print fabrics at $12-20 a yard instead of $18-$60. Cotton canvas was just $7 a yard. Some older cotton prints were $3-$6 a yard. A green linen velvet was $20 a yard instead of $60. Piles of lace were $9 a yard. A heavy floral tapestry was $21 a yard instead of $37. A totally cool upholstery cotton velvet in an gorgeous deep purple was $12 a yard instead of  $25 a yard in DTLA.  A Waverly black & white plaid was $14 a yard instead of $22. A black corduroy was $14 instead of $22-$28. A red & cream Toile was $9 here instead of $25. A faux leather vinyl was $12 a yard and a stunning Italian tapestry was $40 a yard instead of $80. Sterns can also order any fabric out of a book or catalog, but the prices edge up to near or at retail.
Along with the vast selection of discounted fabric, Sterns custom makes all kinds of window dressing, drapery, slipcovers and bedspreads at super low prices. I got to see some of his work and the attention to detail and fine finish told me his team are real experts delivering a quality, well made product. All at low, competitive prices.
Wow, this wholesale home decor fabrics outlet  is awesome! Plus BargainsLA peeps save an additional 10% on any fabric or window treatment!
You'll save real money! Add it to your list!
Sterns Drapery
13861 Ventura Blvd.,
Sherman Oaks, CA 91423
(818) 789-3838- call first
Lot/ Free parking!
Cash/ Ck/ CC