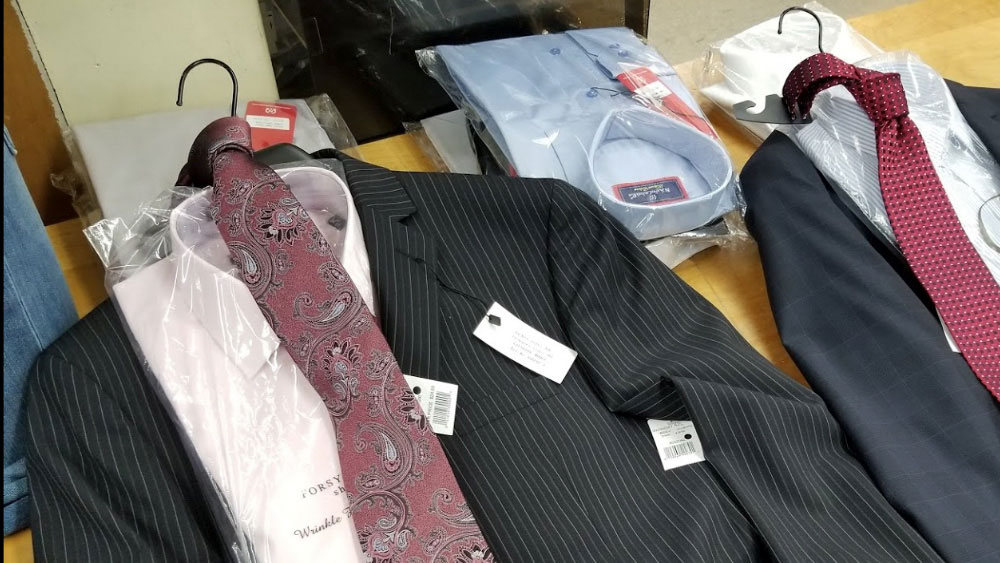 Hey guys, want the best for less? Roger Stuart Clothes is a direct manufacturer / importer of mens suits. They sells Men's quality wholesale clothing direct to the public their samples, overproduction and last seasons suits at 40-70% off original retail.
You'll find real deals on quality, beautifully tailored men's wear. Here you're buying directly from the manufacturer and are getting top quality men's apparel at a fraction of the price.
Their excellent selection of suits, tuxedo's, sport coats, slacks, silk ties, pure cashmere overcoats, and fine dress and cotton shirts gives you hundreds of choices for the perfect look.
Some cotton, non-iron dress shirts by Enro that retail for $79.50 are here at $39.50. Men's wool slacks are $45-$89 here that retail at upwards of $200. Sport coats run from $49-$449 that retail up to $1200. Forsyth of Canada, super 100 2-ply Egyptian cotton dress shirts are here $44.95. These sell elsewhere $85 and up.
Super 100's, 120's,150's and even Super 180's wool suits for 40%-75% below what specialty stores would sell them for. Owner, Roger Keller, crafts his suits in Italy with the best fabrics from Biella, Italy, including Barberis, Chiari and Cerruti 1881. Suits that retail from $395-$2000 are here at $129- $799. There's a wide range of sizes from 35-42 extra short to 42-60 extra long, and most everything in between.
Silk ties wont break the bank here either. Silk ties by Fumagalli's are just $15.95. Other fine silk ties by Pavone that retail for $85-$135 are here for only $28.95-$39.95. Just for BargainsLA readers you can get 3 ties for just $24 with a purchase of any suit of suit or sport coat.
Roger Stuart's is the place to buy quality, well tailored men's clothing at a wholesale price. With Roger Stuart's helpful and knowledgeable staff you can put together a professional look at a fraction of the retail price.
One of our original Best Bargains! Tell 'em BargainsLA sent ya!
Roger Stuart Clothes
729 S. Los Angeles St.
Los Angeles, CA 90014
213.627.9661
Toll Free: 877.SUITS4U
Cash, Check, MC/VS/AX/DS
Hours: M-Sat. 9-5:30 Sun.10-4