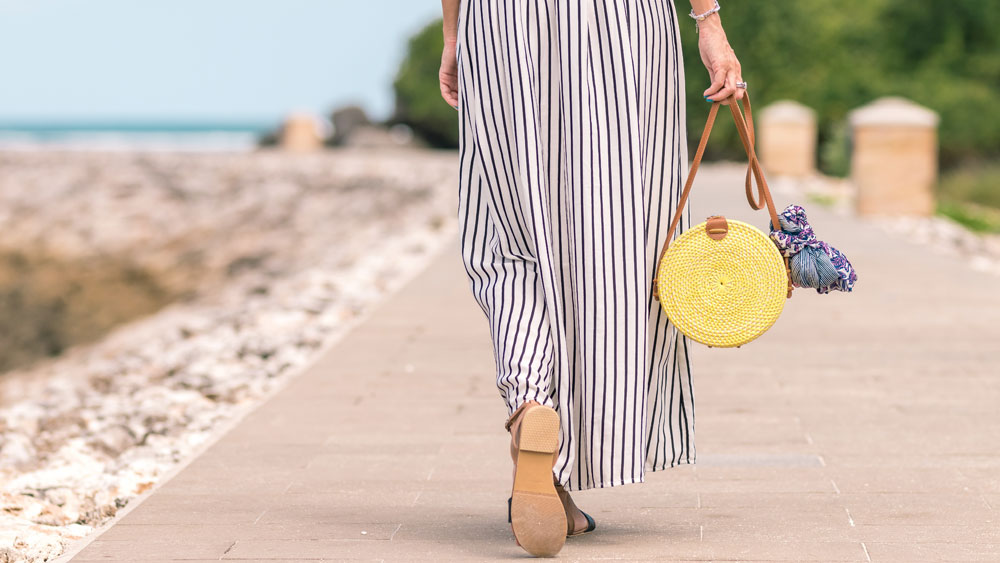 If you're into fashion, but don't have the funds, you should look into Online Designer Fashion Resale Platform, Poshmark.
This Online Resale Fashion platform has hundreds of vendors with discounts at 20-90% off original retail.
These independent vendors, boutiques,  liquidators, individuals and self proclaimed closet whores sell new and used designer apparel & accessories for men women and kids at 20-90% below the original retail. I also spotted cosmetics, jewelry and a few household and home decor items.
The images and description are usually minimal. So feel free to ask questions. Most Vendors will get back to you quickly.
I scanned for some of my favorite labels and all came up with a good variety of discounted pieces. A Milly New York Green/ Gold & Black dress was $160 instead of $398. An XS Johnny Was tunic was $50 instead of $250. A Citron blouse was $35 instead of $200. A Free People Floral jumpsuit was $41 instead of $168. A Ralph Lauren Leather satchel was $125 instead of $228.
A men's Banana Republic shirt is $25 instead of $75. A men's J Crew Pea Coat is $185 instead of $285 and Men's New Grey Snakeskin embossed sneakers were $60 instead of $100. A Penguin Short Sleeved shirt was $11 instead of $54 and a Duvet cover that retailed at$359 was here at $90.
All Poshmark orders are shipped using expedited USPS Priority Mail.  Once your seller ships, your order will be delivered in 1-3 business days. Poshmark will also email you a tracking number once your package begins tracking.
If you use the bundling feature to buy multiple items from a seller, you only pay the $6.49 shipping fee once. The seller packages and ships all of the bundled items in one box."
All sales are final unless your item never shipped or is not as described. So read the description carefully!
Poshmark….  a rather fabulous  Online Designer Fashion Resale Platform. Add it to you online bargain haunts!
Visit Site: Poshmark