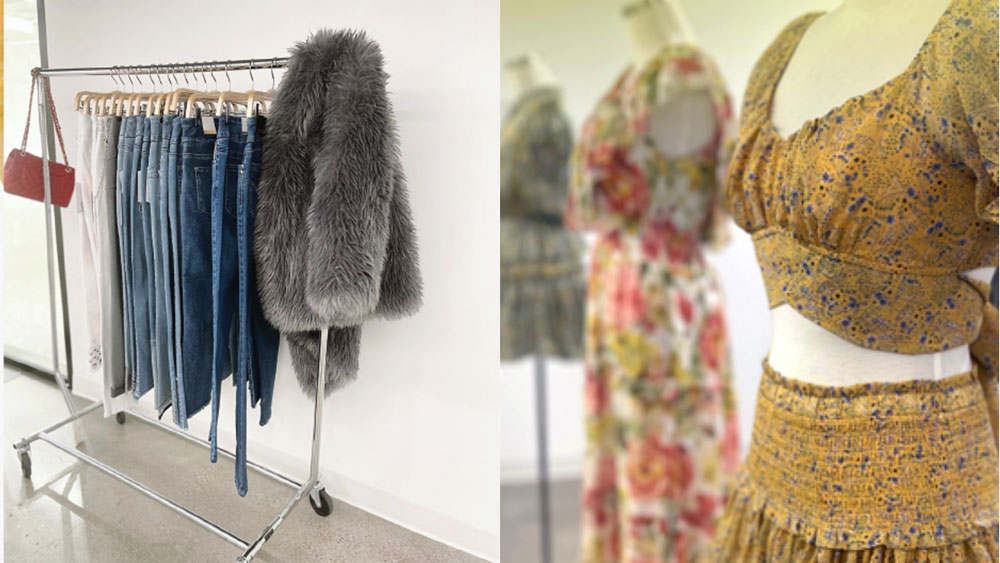 Posted On: November 20, 2023
Sale Date: Dec. 1st, 8th and 15th, 2023 (Fr. 9am-3pm)
Location: 110 E. 9th St., Los Angeles 90079
The California Market Center Sample Sales  have discounts of 40-90% (wholesale and below) on a large selection of clothing and accessories for Men, Women and Children at their Designer Showroom Sample Sales. Open every Friday in Nov.-Dec 15th, you can shop directly at individual Women's and Kids' Showrooms for Sample Sale shopping.
Sample Sizes generally run Small -Medium, but sometimes a full size range is available.
Be sure to walk Floors 2C, 4C, 5C, 6C, and 7C to see all Participating Showrooms!
Generally  the California Market Center Sample Sales take Cash only. ATM is in the lobby. But, each Showroom is different. Some take Venmo, Apple Pay and CC.
Most do not allow try ons. Know your measurements and take a measuring tape.
Parking is $9 at 106 E. Olympic Bl. Building C.
Tell 'em BargainsLA sent ya!