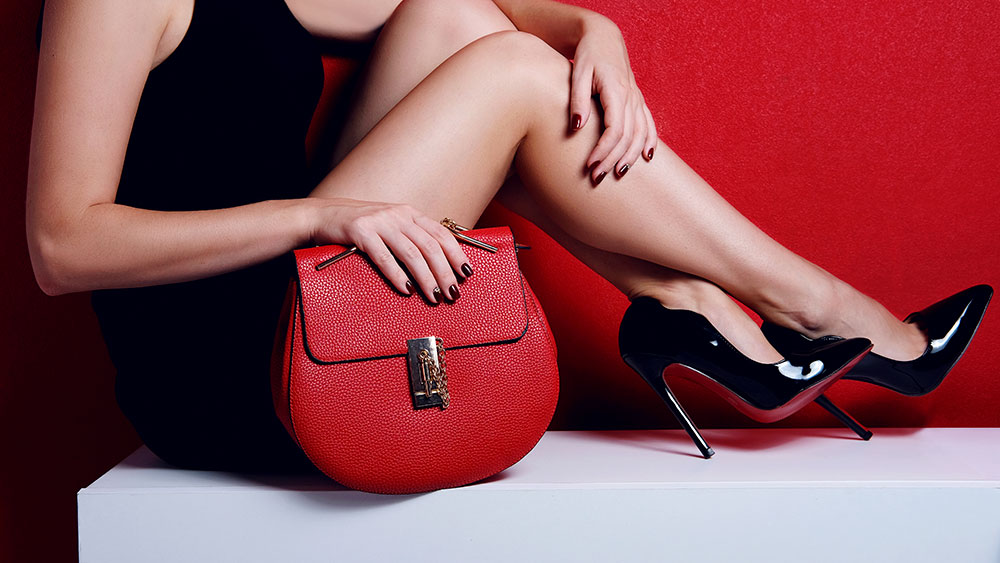 Luxury fashion lovers will find discounts on Pre-owned luxury clothing and accessories at up to 50% below Market / Retail prices. Some items though are priced at Market Retail, which is still lower than new. Plus they have regular sales, making it easy enough to save more.
Curated from over 600 Consignment stores, the selection is huge. I spotted some truly delicious luxury designer buys.
A Gucci Dionysus Suede Bucket bag was on sale at $1089 instead of $1712 at the Real Real. A Gucci medium Tropical Dionysus bag was $2249 instead of $2590. A Chanel Boy Chanel Patet Mini Shoulder bag was $3022 instead of $5300. A Valentino Rolling Rockstud crossbody bag was on sale at $1159 instead of the original $3995.
To die for shoe buys had deals on Versace, Fendi, Chanel, Louis Vuitton, Givenchy and more.
Some Chanel Sling backs were $360. A pair of  Saint Laurent suede heeled sandals were $146 on sale instead of the already discounted $195. Men's Gucci black loafers were $418 instead of $730 and a Men's Fendi leather backpack was $1350 instead of $2190. And a a pair of Yves Saint Laurent peep toe platforms were $75 instead of $500. Ya Baby!
I spotted eyewear, belts, jackets, dresses, shoes and more here.
Le Prix guarantee authenticity. You can also buy through Affirm to spread out your payments, making it even easier to have luxury with very little pain.
Most items are returnable, some are not. But they supply a phone number so you can go over the detail of your item with someone.
Luxury fashion divas will spend less on pre-owned luxury clothing and accessories at Le Prix. Yes, you can keep up appearances, for less!
Terrific site for your  more "affordable" luxury fix.
Tell 'em BargainsLA sent ya!