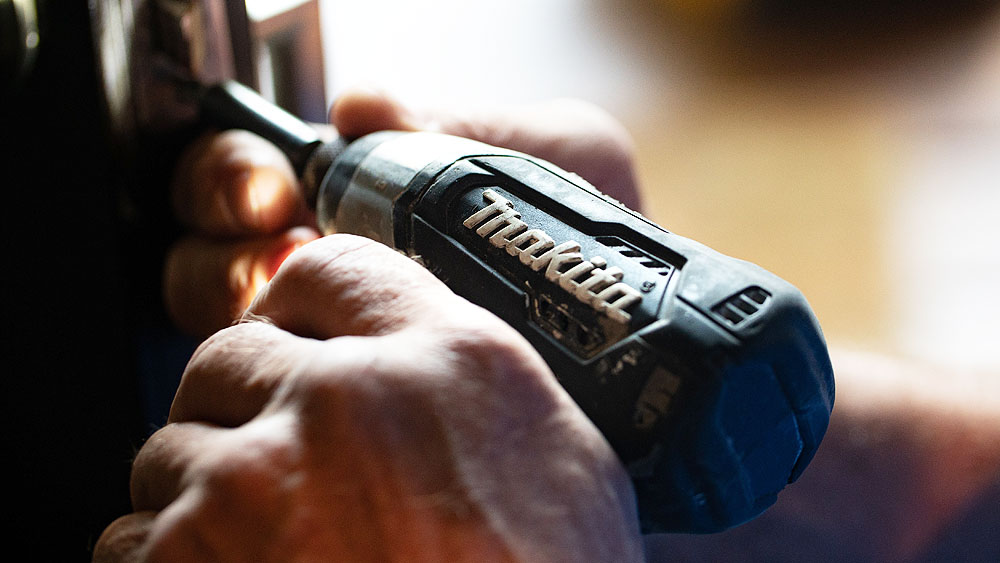 May 07, 2019
Home Improvement Outlet, HD Supply Home Improvement Solutions warehouses, save you 10%-50% on doors, windows, cabinets, flooring, lumber, moulding, tools, electrical, masonry, plumbing, heating & cooling and more. What HD doesn't have is custom paint, gardening, nursery or a lot of high-end, famous brands. … but they will special order for you from over 1 million products if need be.
HD caters to smaller contractors and "Do it Yourselfer's" stocking over 15,000 products in "Job Quantities". The warehouses are a bit rough around the edges with cement floors, a bit of dust, a few leaky roofs and basic lighting. No fancy showroom or paying for advertising helps keep prices low. The people who work here are knowledgeable and fast on their feet. Just bring in your list and let them help you.
I'd never be able to list even 10% of what they carry at this Home Improvement Outlet. But I'll try to give you an idea….
I found a good selection of interior and exterior doors. A Rustic Spanish entry door was $720 instead of $800. An Entry door with a center arch w/ leaded glass was $387. I saw a very similar door at Home Depot for $420. An unfinished 6 panel wood exterior door was $272.93 instead of $440.
They had a lot of windows here. No higher end, but good working windows for apartments, offices etc. all well priced, but not by well-known brands. A Sliding glass vinyl door ( 8' x 6'8" ) was $552.
There's a drive thru lumbar yard with some great buys. I was interested in pricing fencing. A 6 x 8 redwood panel fence was $48.23. Home Depots special was $54 per panel, singly they were $1.87 each. They also had Cedar panels at $43 for a 6 x 8. Inside, there's a good selection of moulding at very competitive prices. A PFS Base moulding (7/16 x 2" x 16") was $5.97…. a good 40% savings.
Plumbing supplies were plentiful. Bathroom and kitchen faucets by Moen, Price Pfister, Olympia, Pioneer and others were here. A Moen brushed nickel pull out faucet was $148 instead of $206. You can get type L, copper piping in a 10' x 2' at $108 or as small as ¾" x 10' at $23.97. They also had a decent selection of larger, cast iron pipes… 4" x 10' at $54.13. A Rheem gas water heater ( (28 gallon,) was $380 instead of $600.
Nice selection of kitchen sinks in metal and cast iron. A cast iron, enameled, double bowled kitchen sink (Executive Chef) by Kholer was $248 instead of $500+. I also found a Badger garbage disposal 1/3 horse powers for $68.63 instead of $190.
Bathtubs, shower doors, liners, and bathroom hardware are here with a wide variety, competitively price or at up to 40% less.
They had a nice selection of bathroom cabinets, counters, sinks and vanities A simple rectangular pedestal sink with base was $79.84. A granite, single bowl vanity (49 x 22") was $195. A bathroom cherry raised panel cabinet (vanity base- 60" x 21") was $629. A small selection of better bases and vanities in contemporary styles you can mix and match. Nothing high –end or sleek modern, but nice.
You can find cement mix, roofing materials, hardware, caulking, vinyl, tile or porcelain flooring, sheet metal, columns, and so much more here.
Need a Tiller, Auger, Back Hoe, Table Saw, Cement Mixer or even a Lawn Mower? HD Supply also rents power tools & equipment by the hour, day or week, so you can to get the job done.
HD Supply Solutions has a Cash Back program. If you spend $5000 during the year, you'll get 3% back in a check or store credit ….or up to 5% back if you spend $250,000 a year! Need to sign up first.
You need to have an idea of what you need and be aware of pricing before you go here. Some items are at or near retail…. but only some. With 8 Southern California locations, HD Supply is the place to shop first …before you head out to the other big guys or specialty retailers. You'll really save a bundle!
7601 Telegraph Rd., Los Angeles, 90640 (323) 727-2731
11047 S. Western Ave., Los Angeles 90047
7250 Laurel Canyon Blvd., North Hollywood 91605 (818) 764-0703
13571 Vaughn St., San Fernando 91340 (818) 361-6162
1680 West Mission RD., Pomona 91766 (909) 622-1924
5950 Paramount Blvd., Long Beach 90805 (562) 633- 1382
17600 South Main St., Gardena 90248 (310) 324-5632
1044 East 4th St., Santa Ana 92701 (714) 361-2365
2625 Johnson Dr., Ventura 93003 (805) 339-0154 HDSupply.com