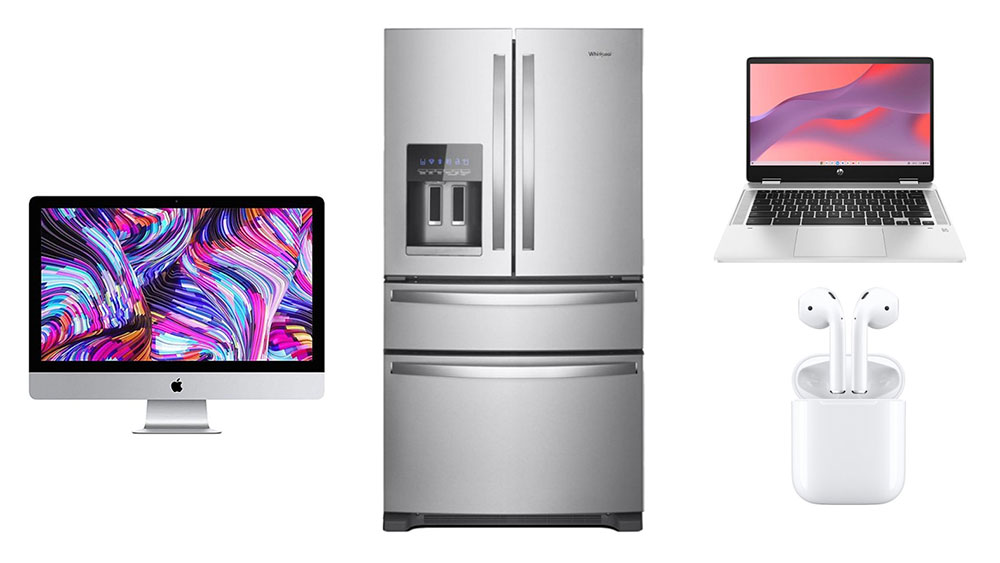 October 05, 2023
The Best Buy Online Outlet has discounts of 20-50% off original retail on clearance computers, refurbished electronics, TV's, Apple product, open box laptops, small and large name brand appliances.
You can shop by brand or type of product. There's a good selection here to peruse.
I spotted an Open Box,  Microsoft Elite series Controller for Xbox starting at $81. Retail new is $179.99. An Apple 27" iMac 5K display, 3.1GHz, 8GB memory and 256GB SSD was $759 with FREE shipping. Some Samsung Geek Squad refurbished Galaxy ear buds were $69.99 instead of $149. Some Apple, Geek squad refurbished AirPods (3rd generation) with charging case were $119 instead of $169 and a HP 2 in 1, 14" touch screen, 4 GB Chromebook was $200 instead of the original $419.
In Clearance Deals they had a Samsung 29cu. ft. 40door refrigerator for $2500 instead off $4050. A Samsung 65" class QN85B Neo Sled 4k Smart Tizen TV for $801 instead of $1600. Some Klipsch Reference Series 4" 100 watt Channel Speakers were $385 instead of $550 and an apple Watch 42 MM Ceramic case with grey sport band was $665 instead of $1400.
The caveat here is that Best Buy Outlet is a nationwide site. They will use your location to list deals. Items move quickly. Some items you have to pick up and some are deliverable. But, if you don't live within a reasonable driving distance of where the item is located, picking up is a non starter.  So look at the delivery availability before you invest too much time.
The Best Buy Outlet good starting place for your hunt of electronic, appliance and computer deals.