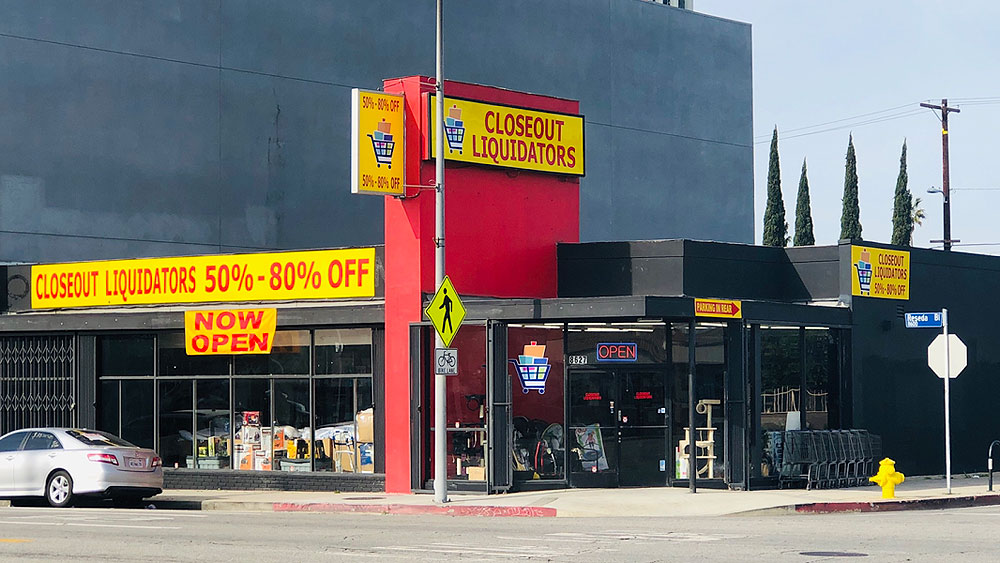 November 19, 2019
Making U turns has its advantages. Cruising down Reseda, I hit the brakes and U-turned when I saw the 50-80% off sign at Closeout Liquidators. This new General Merchandise, Target Liquidation Outlet liquidates for Target, Costco and Home Depot. Their varied & eclectic mix of product in a semi chaotic shop has something for everyone. Even the most timid shopper will find stellar deals.
Willing to step over a few things, I found a Baldwin Prestige Series Lock set for $85 instead of $180. BTW….All Baldwin locks come with a Lifetime warranty that's a real warranty. We used it on our broken 25 year old Baldwin door locks and received a new lock, free!
After that attention getting deal, I got busy snooping and found a 4 pc hand towel set by Charisma at $10 instead of $18. Some Commercial grade, Pro Shield landscaping fabric (4' x 220ft) was $45 instead of $85. Some Bemis toilet seats were $15 instead of $42. A Renin Barn door was $225 instead of $359. A Hisense wine cooler was $350 instead of $800. A Pfister Ladera Faucet set was $55 instead of $118-$206 and a Laura Ashley Queen Comforter set was $65 instead of $160.
But it got even better….
OMG! A sleek, gorgeous, deep blue velvet, Joss & Main sofa that retailed at $1423 was $585. How I wanted it! But I moved on.
A Kohler Semi Professional Pull Down Kitchen Faucet was $185 instead of $447. A Bergere's chair upholstered in linen with nail head detail was sweet at $285 instead off $600 and a Samsung 4 door smart refrigerator was $1750 instead of $3200. It sold right in front of me.
This is a shop where looks can deceive you into thinking it's all low quality garbage… Not so! There are only a very few, not so great deals. But once you look, really look, you lose your mind at some of the great buys here at this mostly Target Liquidation Outlet.
This new family run business, has already garnered fans from as far away as Santa Monica and Lancaster who go out of their way to shop here.
If you're smart and willing to take the time to look around this cool General Merchandise Liquidation Outlet, your efforts will gain you steals on some great items.
I should have bought the Joss & Main sofa. It was simply divine!
Closeout Liquidators
8627 Reseda Blvd., Northridge, CA 91324
(818) 349-4091
Tell 'em BargainsLA sent ya!