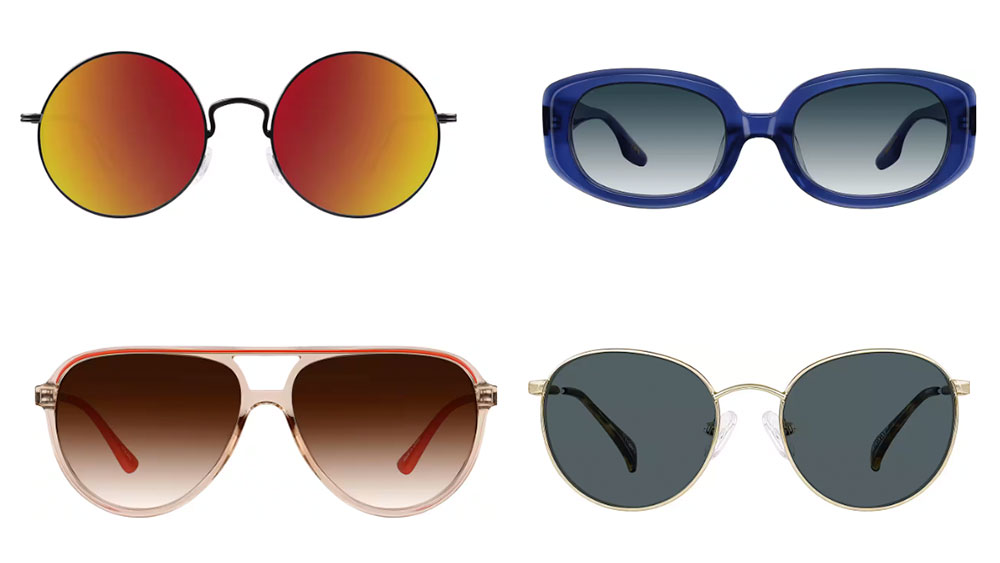 August 10, 2023
Zenni Optical sells quality eye frames with prescriptions lenses in progressives, sunglasses, transition lenses, blue light and bifocals  for 50-75% less than retail. The pricing is incredible low, even for fashion glasses. Prices range from $6.95 to $45.95.
The selection is surprising with choices for men, women and kids. This well organized, easy to navigate site has lots great images, good product information an a variety of styles to choose from. You can to see how the glasses will look on you and how to pick the right size.
With their face shape glasses guide, you can shop by finding the most flattering frames. Then you measure your pupil distance using their measuring system. There's a lot of value here. The Zenni WOW WORKS includes high quality frame, Basic prescription lenses, anti-scratch coating and UV protection.
The pricing is incredible low, even for non branded / fashion glasses. Prices or basic reading frames start at $6.95. Some clear round frames were $12.95. A tortoiseshell patterned round frame was $19.95. I would expect these to retail at double to triple that price. Pink, round, wire frames were $25.  Some round frames with clips were on sale at $19.95.  Grey or blue Titanium round frames were $45.95. I'd expect these to be $120+ in store.  Some premium oval sunglasses were $39.95. I loved these Cat eye round frames for $35.95. Just saw similar, non branded at Nordstrom's Rack for $55.
Men's rectangular Aviator sunglasses were 45.95. Men's round magnetic snap on frame set was sweet at $39.95. Premium, 1960's -esq round sunglasses were $32.95. Classic metal rim, round Aviator sunglasses were $45.95. Some Blu Block Browline frames were $15.95 and came in 6 colors.  For Gamers, BLOKZ Blu Blocking frames are priced at $23.95- $35.95…. so you can play longer.
As luck would have it, there's anice selection of kids  eyewear too. Kids rectangular frames (choice of 4 colors) were $12.95.  A pair of "glow in the dark" square frames were $19.95.  Flexible kids frames were $19.95 and some rainbow round frames were $19.95.
They cover a lot of information on the bottom footer including "How to Measure" videos. "How to Order". "How to read your prescription". Basically,  everything you need to know to buy frames and prescription eyewear online.
If you have a complicated vision prescription, this isn't the online store for you. For the rest of us, it's a great resource.
Shipping runs from $4.95 for standard shipping to $19 for a rush, in the USA. They ship to over 200 countries as well.
Up to now, I wouldn't have considered buying online prescription eyewear.  With Zenni Optical's low prices and the thousands of happy customer reviews, I'm in!