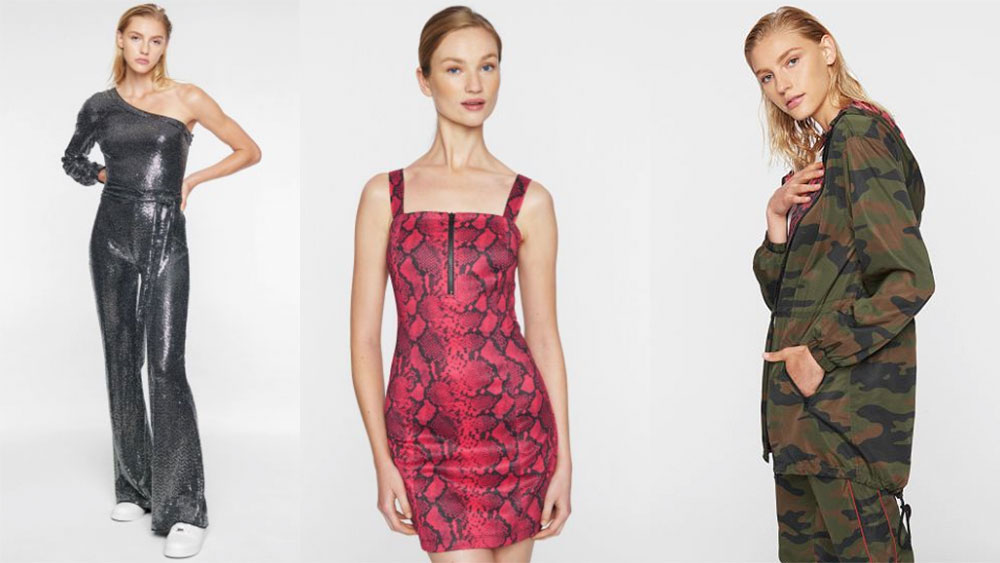 The Pam & Gela Online discount fashion outlet has serious discounts of 50- 75% on women's fashions.
Known for their edgy, sexy west coast women's wear line of dresses, tops and  bottoms, there blend of "Gansta meets Rainbows" fashion has become a must have for chic urban women looking for style and comfort with an edge. Luckily they now have an online outlet with serious some serious steep discounts.
Hot buys include a a Baby Boa dress for $55 instead of $195. A leopard print faux fur coat is $135 instead of $475. A shiny, "Mirrored Ball" slouchy dress is $80 instead of  $275 and a stunning Mirrored Ball jumpsuit is $105 instead of $355.
More casual wear includes a logo striped bike short for $35 instead of $145.  Cargo elastic pants with side stripe is $70 instead of $245. Some from tie pleated shorts are $60 instead of $195.And a killer camo hooded jacket was $95 instead of $375. French Terry sweatpants that were $165 are $84.99. Leopard Print workout shorts are $64.99 instead of $165 and a Tie Dye Skater tee that was $115 is marked down to $44.99.
Look for regular "Flash Sales" with additional discounts of 15-25% off.
If you're not familiar with this hipster line, you will soon become an ardent fan of their finely tuned edgy designs at a discounted price. Fun playful and edgy fashion for less at this online discount fashion outlet.
And there's FREE shipping! YA baby!
Visit Site: Pam and Gela Online Outlet
All sales final.