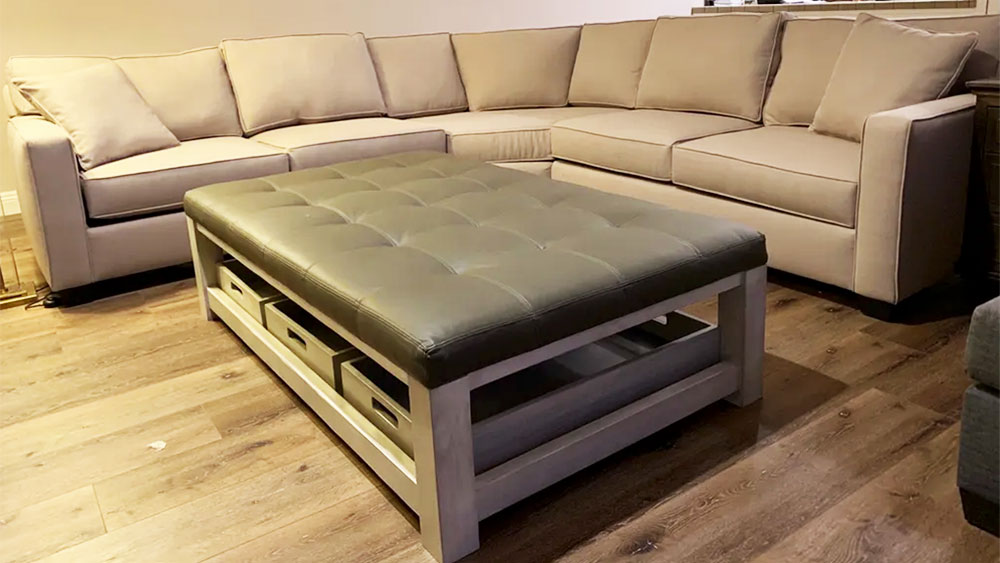 June 16, 2019
Yay! Great deals and adventure still await you at Larry St. John's & Co. Furniture Island! This Furniture and Custom Design Outlet will save you 30-60% off similar styles elsewhere.
This long time South Bay staple has cool deals on home furnishings and décor, but is famous for their custom made furniture with savings of 30%-60% off of similar styles that you'd find at Restoration Hardware, Crate and Barrel and Pottery Barn.
The fun here starts with their always playful and enchanting décor. Pirates, fountains, a hanging gorilla as well as a couple of well mannered cats, a live McCaws and Toucan are here to take your focus away from the great buys. But it's the deals that deserve your attention.
You'll find sofas, sectionals, beds, chests, cabinets, bedroom furniture, tables and chairs for every room of your pad. The quality is good. The prices are sweet.
Great buys include a dark wooden Trestle dining table (40 x 72") for $1399 instead of $2000. A French arm roll 96" sofa was $1195 instead of $2200. A 9 x 8', 2 pc sectional in a brown tweed and nailhead trim is $1295 marked down from their regular $2000. Another sectional in a warm beige Chenille is $1495 marked down from $1895. Retail would run easily run $3000 for this quality. A contemporary dresser is $698 instead of $980. A queen bed frame was just $495 instead of $1100. An Apartment sized sofa chaise is $877 instead of their regular $1200 and the retail of $1700. A Huntington Collection 8 drawer dresser was $1095 instead of $1300-$1400. A Parrish upholstered dining chair is $189 if you buy 2. Retail runs $249-$269 and a Santa Fe upholstered dining chair is $149 or $124 each, if you buy 4.
There's lots of inventory here in different contemporary styles to peruse. You can choose from different finishes, stains and fabrics for most collections. All pieces here are made right here in California, which helps keep their prices low.
But if you really want something custom, in their front room they have their own Larry St. John Collection that offers full customization with choices of sizing, finishes, fabrics and hardware at prices that are 30-40% below comparable pieces. They can even match what you already have. There's a 8-10 week turnaround. You can send them your pictures & measurements for a quote.
After you've shopped around and know what you want …that is when you buy at Larry St. John. You've got choices, quality, ambience and style all at prices that will make you smile. You'll have a blast and save money too!
So glad this Furniture and Custom Design Outlet is still here!
Larry St John Furniture Island
17021 S. Broadway
Gardena, CA 90248
(310) 630-5828
Tell Larry, BargainsLA sent ya!