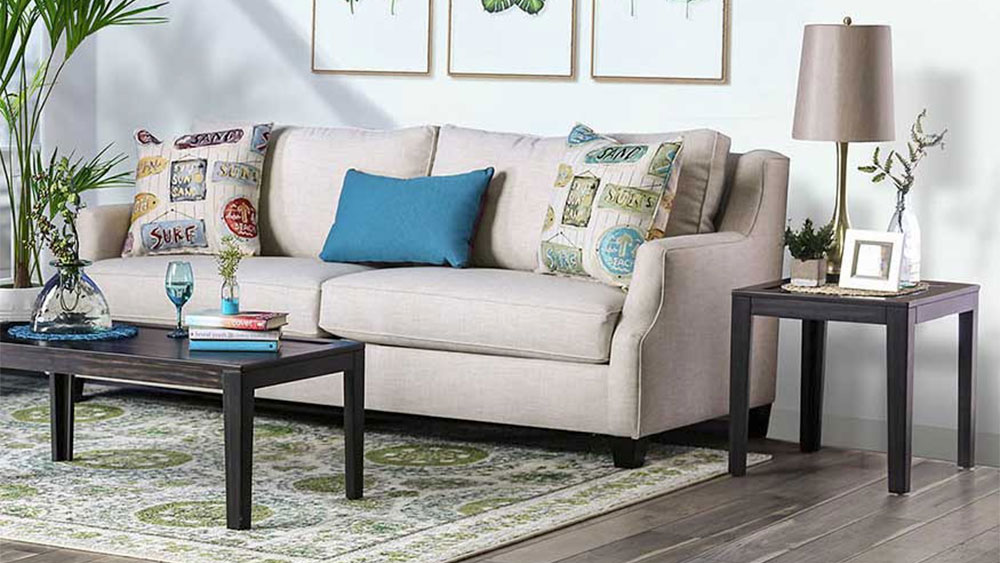 January 20, 2019
Just Like Home Affordable Furniture his tiny showroom specializes in catalog ordered, custom factory direct furniture from over a dozen different manufactures at 30%-70% off retail.
Set back in an industrial office complex, they can charge less because they have a low overhead and a low mark up.
You can buy just about everything through them from lower end budget apartment furniture to better quality homes furnishings. You'll find modern, transitional, traditional and contemporary home furnishings. They carry Fairmont Designs, Poundex, Coaster, Christopher Robbins, Home Elegance, Gomen, Ashley, Anthony, Stanley, Classic Home and others. Some pieces can be ordered in a customized size or different finishes and most upholstered pieces can be order with your choice of fabric or cushion content.
What makes this a standout place is the unparalleled level of integrity and personal service. Owners, Todd and Angie know the business, as well as the manufacturers product and quality in manufacturing of each. They can direct you to the right manufacturer and samples to fit your needs. It also helps that Angie is a certified interior designer. They simply want to make you a happy customer and work real hard to do so.
Their custom factory direct furniture showroom doesn't have much of a selection. Just a half a dozen pieces or so. Of the items on the floor, there was a Christopher Robbins stunning ice blue velvet sectional with down/ foam cushions. Retail is $2500 or more. But here it's $1600 on the floor or ordered. Another Christopher Robbins 3 seat sofa was $540 instead of $799. A Poundex Micro fiber sectional is $525 instead of $1000.
But your choices are extensive when ordering out of catalogs. A Fairmont "Billie Jean Sectional is $1185 here instead of $1800 or more elsewhere. An Ashley Darcy Collection Sectional comes with your choice of color at $700 here instead of $1100. A Sunny Designs solid hard wood Savannah Collection Dining set (w/5 chairs & bench) was $1745 instead of $3100. You can buy each piece separately and if you only want the chairs they are $120 instead of $240 each. And a Sunny Designs Santa Fe rustic coffee table w/ lots of storage was $399 instead of $961.
You can find anything for a first apartment to your first home and even your office for much less here. They can order upscale Estate home furnishings, but the savings are only minimal.
Turn around for custom orders is 2-4 weeks. Right out of the catalog is 2-5 days. You pay in full at the time of ordering. Returns are accepted within 48 hours w/ a 25% restocking fee.
Buying furniture from catalogs isn't for everyone. But with the honest integrity of this company, it's a good bet you'll be delighted with your purchase.
By appointment only.
Just Like Home
18344 Oxnard St, Ste 109
Tarzana, CA 91356
(818) 689-9494
Cash/ CC
JLHfurniture.com