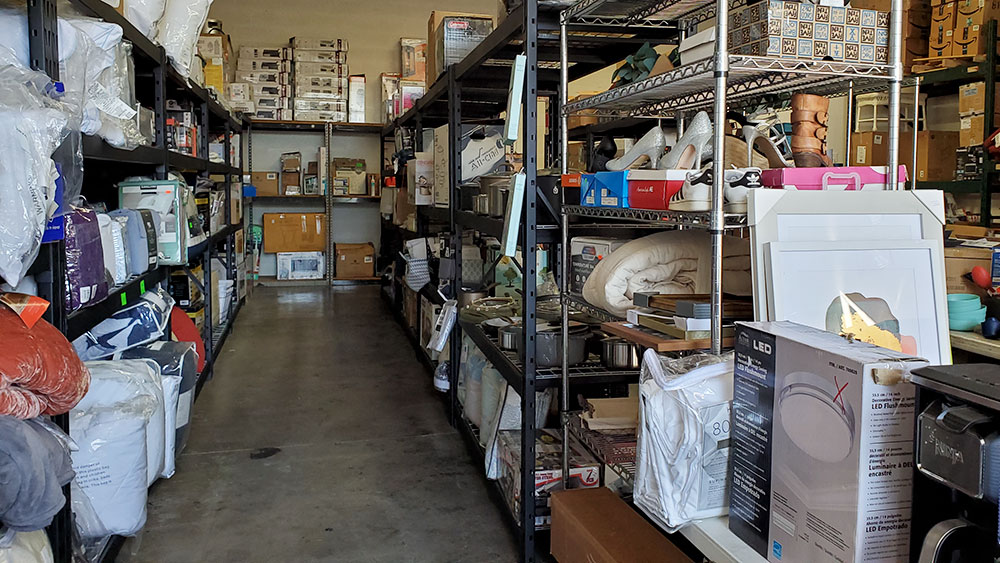 Costco Liquidation Outlet, JS Surplus Outlet is small "off the beaten path" warehouse that sells items from Costco, Target, Amazon and Home Depot at 30-60% less. Family run, you find a plethora of bargain gems here from household and kitchen to bedding and furniture all at below initial offering prices. These sharp owners buy customer returns, overstock and discontinued items by the pallet full. As I got snooping around, I spotted some outstanding buys.
I spotted then bought out all of their high ball glassware at 75 cents each. ($2.49 retail). Then I bought a cheerful, mustard color door wreath for $15 instead of $39. An Instant Pot 8 piece accessories set was $15 instead of $25. I almost snapped up a Charisma Towel set for $8 instead of $18 and these Blue Tooth mini speakers for $15. But talked myself out of them.
Other great deals include a Kitchen Aid corded hand blender at $35 instead of $49. A Threshold cast iron dutch oven was $25 instead of $50. A set of TV/ Snack tables were $45 instead of $100. and a Panasonic Inverter 1200 watt Microwave was $75 instead of $140.
Good deals in bedding. A Laura Ashley full/queen reversible quilt was $50 instead of $99. An Opalhouse, rust colored, queen velvet quilt was $40 instead of $80. A Madison park Duvet cover set was $65 and a Pacific Coast European Duck down twin comforter was $80 instead of $180.
Furniture here sells fast. A Bridgeport Designs Torchier floor lamp was $40 instead of $85. A Modern table lamp was $30 instead of $55. A Threshold 36" Wall shelf was $20 instead of $36. A Threshold 24" counter stools were $50. A Threshold accent chair is $125 instead of $229. An Esters wood side chair is $150 instead of $300 and a bistro, drop leaf table is $100 instead of $200.
This indie outlet is a little rough around the edges. Located instead what looks like a storage warehouse, the product moves quickly given a slight air of organized clutter. Don't let that deter you. The deals are here and this family run operation will treat you like family.
Do inspect your product. Since they buy customer returns from Costco by the pallet, you may find a few items with visible use. But on this visit I only saw 2 of these. The peeps here didn't try to hide anything and will go out of their way to be helpful.
I loved this indie  Costco Liquidation Outlet. The cool part in a pandemic…. they sell on Facebook Marketplace and their Facebook page, so you can buy on the phone and then pick up at the warehouse in El Monte with in 7 days.
Easy Peasy Bargain shopping!
JS Surplus Outlet.
2630 Strozier Ave #A
El Monte, CA
(626) 223-1920
JS Surplus Facebook