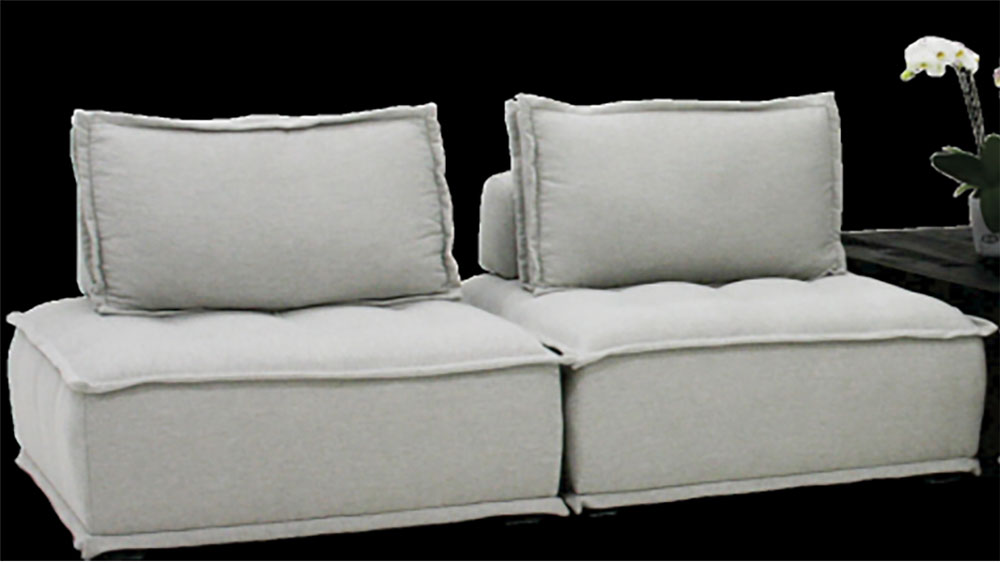 July 12, 2021
A secret, Furniture Manufacturer Warehouse Outlet has discounts of 45%-70% on one of a kind upholstered home furnishings and case goods. Buying Manufacturer direct is one of the very best ways to save money on home furnishings. Often left with samples, discontinued and excess inventory, you can save big time on furniture by buying direct.
This designer brand name, Furniture Manufacturer Warehouse Sale normally sells nationally better retail furniture stores.  But it's at their Warehouse Outlet Sale where you can get wholesale and below pricing on new discontinued styles, one of a kind samples and factory overstock.
This seriously "Off the Beaten Path" warehouse has a section set aside for overstock deals. I found their Houston long grey double pillow sofa that retails at $2100 was $995 here. Their white Damon sectional that was $3600 is $1895. A wing chair that retails at $799 was $455 here.  A 2 arm three seater sofa that was $900 is $475. A cream Tweed sofa that was $1500 was priced at $727 and  a 3-piece, armless chairs w/ denier filler are now $2158 instead of $3800. A trestle table that was $2100 was $1195.
This warehouse location is a working distribution outlet in an industrial neighborhood. So leave your Louboutins heels at home. The terrain can be rough.
Bring your measurements  & swatches to this Furniture Manufacturer Warehouse Outlet, cause the deals are one of a kind and there are no returns.
Tell 'em BargainsLA sent ya!
Furniture Manufacturer Warehouse Sale
2930 E. 44th St.
Vernon, CA 90058
(Enter through Marions Warehouse – yes you can shop designer clothing deals too. The two companies are friends)!
(323)370-9987
Hours:
W-Fr. 10am-2pm
Sat. 9am-12pm
Sun. 10am-2pm
Curbside delivery only w/ fee
Cash/CC only.