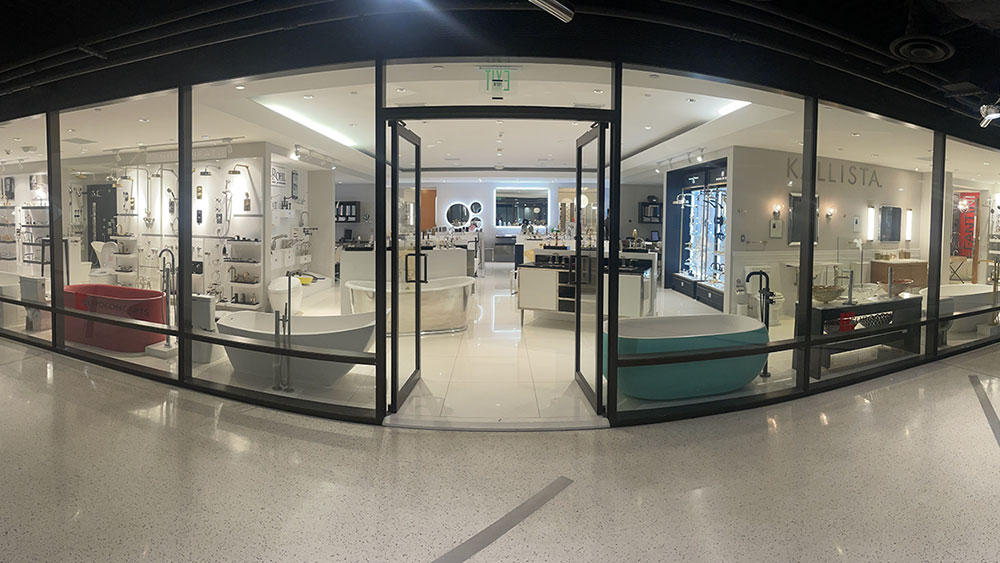 January 30, 2023
The Euroconcepts Showroom Sample Sale has discounts of 50-70% on select luxury, European crafted bath fixtures, modular closets, modern home furniture and more.
Since 1979, Euroconcepts has represented the finest in European crafted modern kitchen and bath products, modern cabinets, modular wardrobes, hardware & exclusive bath products in their showroom at the Pacific Design Center.
Always showcasing cutting edge concepts and design this long standing, family business usually only sells at retail and to the trade.
Happily, now you can save 50-70% on discontinued brands and styles in first quality, showroom samples.
Shop LEMA, Rohl, Arclinea, Dorn Bracht, Blu Bathworks, Villeroy & Bosh, Fantini and more.
The savings are stunning!!
A LEMA  Hangar bespoke wardrobe without doors with glass shelves/ LED lights retails at $21.752. But here it's $6999. 
A LEMA AL Centimetro Wardrobe with high lacquer finish, is $9032 instead of $22,580. Another LEMA wardrobe with tinted glass is $12,588 instead of $31,472.
A LEMA walk-in, Hanger/ Open system would normally set you back $21,752. But now it's $8700. 
A Villeroy Boch bath tub that's impact resistant, shock resistant, and shockproof Quaryl, retails at $9765 , but here it's on sale at $2000. A Fantini Milano Outdoor Shower head with integrated shelf & support base is $7500 instead of $16,405. A Lima Court Yard modern sideboard that was $2829 is now $1131.
As a premier design showroom, Euroconcepts Showroom Sample Sale offers top-notch design service. But installation has additional charge.
Mention BargainsLA and save an additional 10% off the entire showroom!! Yahoo!
Euroconcepts
Pacific Designer Center
8687 Melrose Ave., Suites B124 and B121
West Hollywood, CA 90069      MAP
(310) 657-5391
Tell Farbod, BargainsLA sent ya!