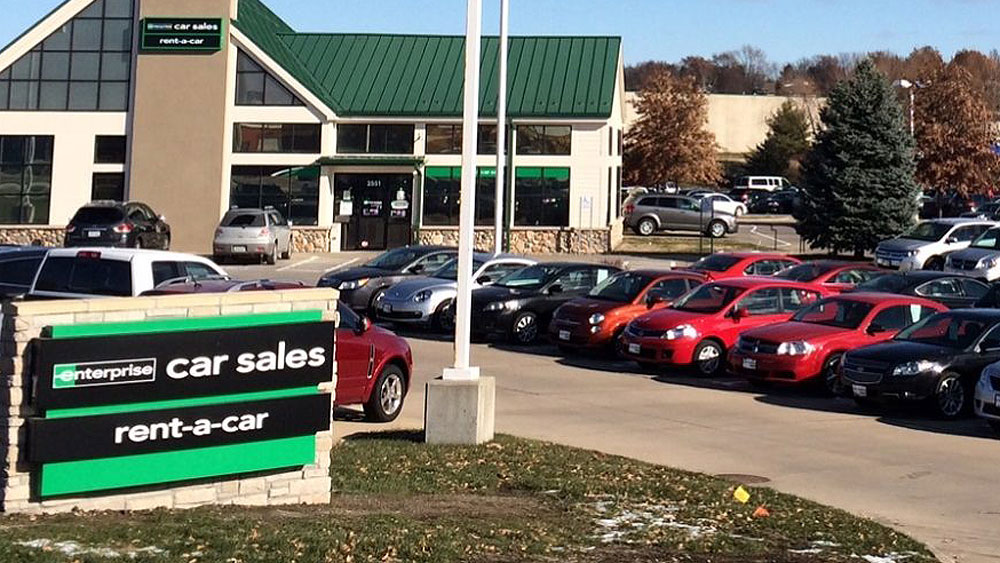 October 26, 2017
Looking for a Resale, Used Vehicles? Enterprise Car Sales, a Division of Enterprise Rent a Car, sells good, well maintained selection of used vehicles at below market prices.
I had my doubts.  But I did a bit of research. All vehicles are inspected and Certified by AAA or an ASE-certified technician. Many of these low-mileage vehicles have remaining factory warranty coverage. Plus and are also backed by their 12-month/12,000-mile limited powertrain warranty. The vehicles at Enterprise Rent-A-Car spend an average of 12 months in the rental fleet receiving regular maintenance, (based on manufacturing guidelines). They're cleaned after every use and there is no price haggling, which if you've been through haggling at a dealership you know how exhausting that is.
So we went to the Pasadena location where I saw a good selection of cars Toyota, Lexus, Hyundai, Ford, Dodge, Nissan, Chrysler, Chevorlet, Honda, Jeep, Kia, Cadillac, Jeep and more.
We were met in the lot by a well informed sales person who let us test drive over 8 cars.
Each was priced, if not hundreds below market, but at thousands. The highlight was the 2015 Toyota Prius 3 for $17,000 with 35,000 miles on it. With it's premium options and leather seats, the Market value is $21,000+. At least a 3 thousand dollar savings!! That got our attention.
We really liked the fact that the cars here are Certified Used Vehicles and have been well maintained. There was no pressure sales tactics or haggling. We loved their 7 day buyback agreement. But I cautiously, still wanted to look around.
When we called back the next day to say we'd take the Prius we had looked at, we found it had sold. Phewy. But they will call you when the car you want becomes available again and will check to see if that car is anywhere in their sales inventory. Sweet.
Enterprise Car Sales has several locations in Southern California selling Resale Used Vehicles.  Find locations in  Pasadena, Los Angeles, Reseda, Gardena, Long Beach, Montclair, Huntington Beach, Bloomington and Orange
You can learn more at EnterpriseCarSales.com as well as search their inventory
Enterprise Car Sales does offer financing and will take trade ins.
Like all car buying, you must do a lot of homework before you shop and use your smart phone while you're looking to see comparison prices on the models you like.
You can find out what we ended up buying in my blog.