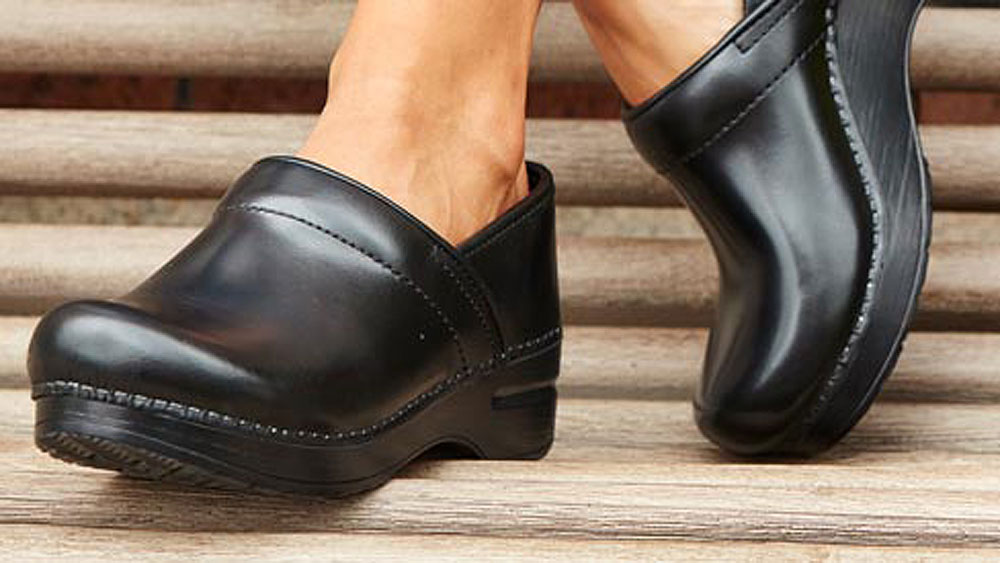 August 23, 2018
The Dansko Online Outlet has discounts  of 40-65 % on their signature, quality comfort shoes for men and women.
Good quality comfort shoes a don't have to be expensive. This level of craftsmanship usually come at a price. But happily one of those major Comfort Shoe brands has an Outlet.
Here you'll find Dansko seconds or discontinued shoe styles. Their seconds are made in exactly the same way as first-quality merchandise, but have cosmetic flaws.
The normal retail pricing for Dansko shoes runs $100-$180. But at their online comfort shoe outlet, they're less.
In Women's, great buys include the sera Black Milled Nuback wedge sandal at $62 instead of the original $140. The Raeann Ivory Suede slip on would normally sell at $120. But here, it's $60. An Addy slip-on at $60 instead of $145 and the Bayview Collection plaid canvas slip-on was $38 instead of $100. A Delphina Metallic leather is $75 instead of $180 and a Jessica Leather sandal is $59 instead of $130 and their Professional clog was here in over a dozen different finishes at $89-$95 instead of $150!
In Men's, I liked the Jake at $90 instead of $195 and the Mens Professional clog was $90 instead of $135. The Vince  slate Milled Nubuck was $58 instead of $150 and the Viktor was $85 instead of $150.
The only issue I have with the outlet is I couldn't see pictures of the flaws. They address this issue by saying their Quality Assurance team inspects each shoe before shipping. If the shoe doesn't pass inspection, they'll notify you and cancel your order.
Dansko fans are familiar with the sizing. If not go try them on somewhere to understand their fit.
This is the perfect online comfort shoes outlet for people who work on their feet.
Shipping is calculated during checkout.
Visit Site: Dansko Outlet