Shoes for Hubby … and Me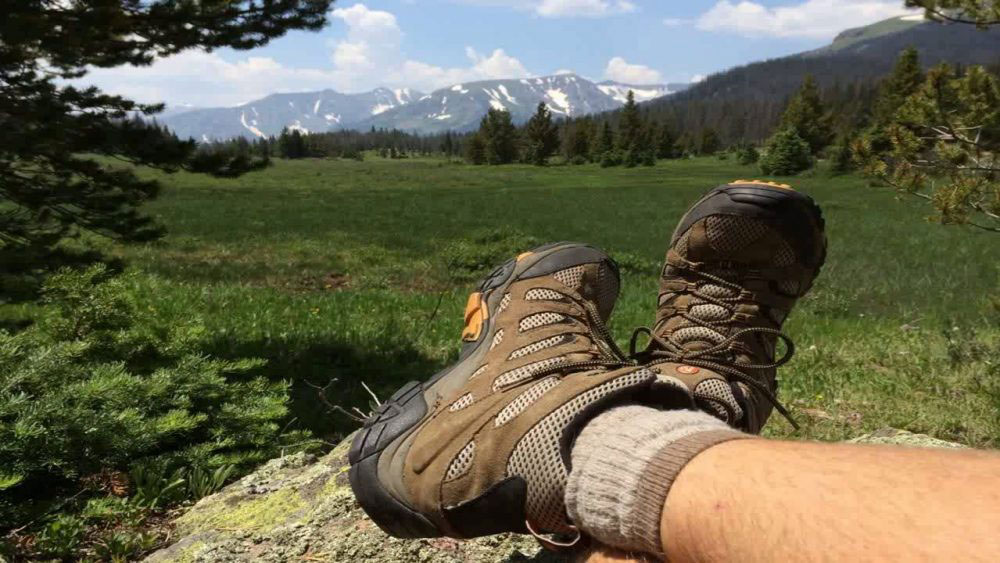 October 30, 2019
I'm not an avid fan of Shopping at an Outlet Mall. As a whole, are not really discount outlets any more. So much Special Purchase product, lower quality product or just a small corner with a "Sale" sign. But if you love a specific line and want a good selection, it's sometimes worth going out of the way to shop at an outlet mall.
Such was our case.
My guy desperately needed new shoes. He'd worn his favorite shoes out to the point that we couldn't even see the size. He'd also Permabonded the soles onto the shoe. Ya… I know!
We knew the shoes were made by Merrell, but we weren't sure on the size. Though Merrell shoes are found nearly everywhere, hubby wanted a big selection, so we headed out to the Premium Outlets in Camarillo.
I'd forgotten how many shops were actually in the Outlet Mall. It's confusing and difficult to find the stores you want to shop!
Before we even found the Merrell store, we were sidelined into the Jockey Outlet were I got 5 panties for $35 and an another 15% off with a scratcher they were handing out. Not really an "outlet", they had specials to add value to your purchase. So I also picked up 3 socks for the price of 2. They said I saved $35… Like, I ever pay retail?
Needless to say, I wasn't allowed into the Coach Outlet…. That's what I get for shopping with "him".  So we stayed focused and went into the Merrell Outlet store.
They had 2 walls of Summer sandals on sale and some walking and hiking shoes specials. They were, however, having a "Buy 2 get the second at 50% off" promotion going on storewide. That's a 25% overall savings. So we started looking around.
Good thing we went, he needed a wider shoe and the outlet had the selection to pull from. Hubby found 2 pairs and I actually, found a pair too. A great pair of shoes that are the best fitting athletic/ hiking shoes I have ever found on sale at $69 instead of $80. I was really surprised. I was just trying on shoes to help pass the time. Had they not been so absolutely amazing I wouldn't have purchased 'em..
Hubby was so happy I helped him with his purchase, I got treated to a lovely late lunch with a lovely glass of wine at the Black Cow in Montrose when we got back.
We're both loving our new shoes! Shopping at an Outlet Mall paid off for us.