Due Diligence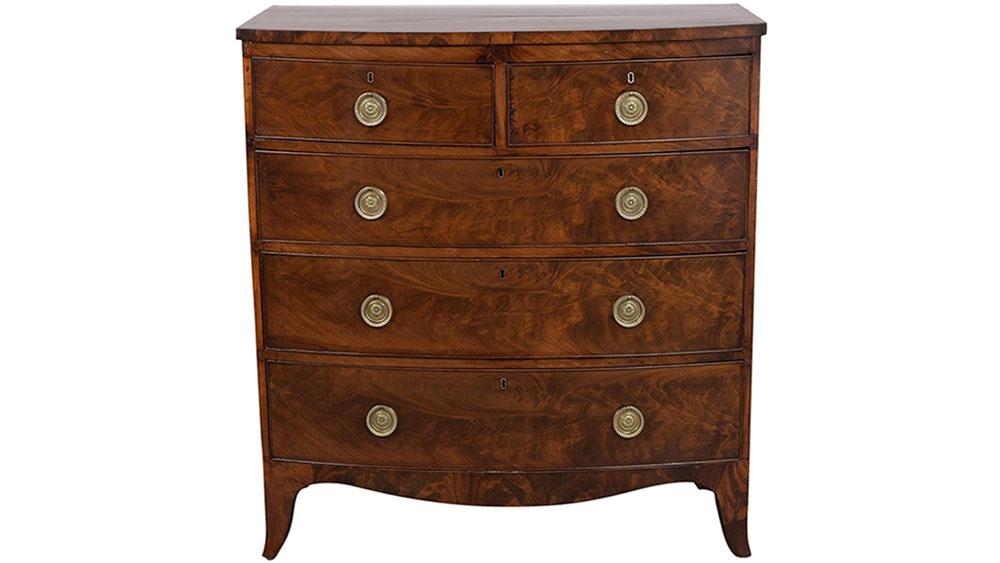 February 18, 2021
Sometimes my enthusiasm gets the best of me. Sometimes my concept of getting a great deal blinds me to practical matters. So important to be vigilant in researching any purchase.
I've had not one, but several incidents this week that are cautionary tales of Buyer Beware and the importance of "Due Diligence".
I popped into a favorite local Vintage Boutique this last week and found a gorgeous Dolce & Gabbana floral blouse from the 1980's. I already have 2 D & G tops, so I am familiar with the European fit. In a rush as usual. I held it up to me, checked the shoulders and bust, but didn't try on. At just $27 I was THRILLED! After I got it home, I tried it on and it didn't fit my upper arm. I couldn't get it on at all.
On Monday I was checking out an online auction that had several items I was interested in. One was a Mid Century marble top chest by American of Martinsville. I already had bid of $100 on it. But knew it would go higher. After a quick in person examination, I thought it was in good condition. I was excited and ready to bid higher. But as I was about to leave, hubby, called me back to look at it again. There was uneven Sun bleaching on the sides. Hard to see in the dark warehouse lighting. Had he not had the wherewithal to really study the piece, I would have purchased it. That kind of wear is fixable, but expensive if you don't do it yourself.
Disappointed, I wandered around the warehouse looking at items and found an old antique dresser. At first it seemed like any other Duncan Phyfe type dresser. Then I looked at the back of it. Yep, it was really really old. So I opened the drawers and saw the handmade, super thin dove tail joints. I checked the locks, hardware and stability of the piece. This chest was pre Civil War. I took a few pictures and after researching it, found it was a Georgian style chest from England from about 1820. It wasn't mint or restored, but was in really good condition and easily valued at $1500-$2000.
I did my vigilance in researching, I watched the auction, waited and pounced. Picked it up for $295. I got a great deal just for doing my homework and sweating the details.
It's  important to be vigilant in researching  whether it's for an antique or designer blouse.
So now, the Dolce & Gabbana Blouse is in the donate to charity bag. Someone else spent WAY too much on the American of Martinsville Mid Century Chest and I brought home the antique Georgian dresser. The restoration on it will be a fun weekend of satisfaction.
* Post update:
We had a guy from John Moran Auctions come by to look at some family artwork. He saw the Georgian Chest and validated my guess on origin and year built.