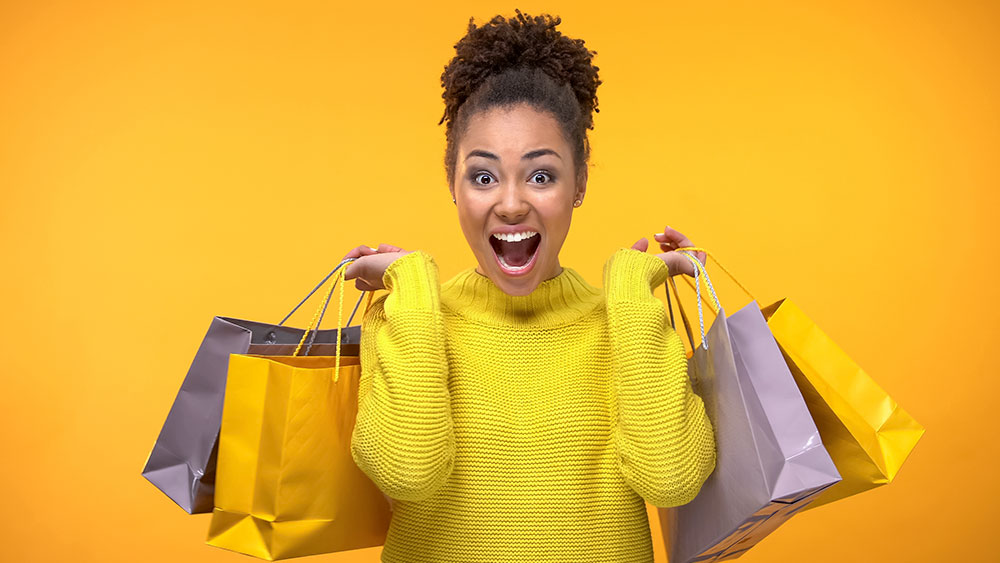 Welcome to our BargainsLA Top Ten Best New Discount Outlets in 2020.
In a normal year, we usually cover more than 60 new discount outlets every year, this year during a pandemic we only made it to 38 
new outlets with several being online outlets.
This year, more than previous years, we all need to get a great bargain. Share BargainsLA Top Ten Best New Discount Outlets in 2020 with your friends.
So here they are, our best newly discovered Top Ten Best  Discount Outlets from 2020.
10.
United Apparel Liquidators
Love couture and top designer fashions? Then you'll lose it at UAL.
Every week this New York fashion liquidation company gets in new, past seasons top designer pieces and sells them at 70-90% off.
You won't be overloaded with too much product here. Just a well curated selection that will tug on your fashion sensibilities.
9. Clever Alice
Clever Alice does pop up online Sample Sales for designer brands with discounts of 40-80%.
Their special event sales are private and are announced through their newsletter email… so ya gotta sign up. The discounts are terrific.
8. Raffaello Network Outlet
You'll feel the joy when you find scores of great designer brands at low, low pricing at The Raffaello Network Outlet.
Here you'll find steep discounts on coveted designer clothing, shoes and accessories at 40-70% less than original retail.
There's a lot of fashion deals here to shop. If you're serious, allow some time.
7. Muse Outlet
Your girlie girl will salivate with the killer fashions at stupid low pricing at Muse Boutique Outlet.
Launched in 2015, Muse Outlet (formerly Mulberry Muse) offers a curated selection of new women's designer clothing, shoes, jewelry and accessories at 40-95% off original retail for styling XS to Plus size divas.
Ya, you may lose your mind here. There are 100's of coveted brands here for less.
6. JS Surplus Outlet
JS Surplus Outlet is small "off the beaten path" warehouse that sells items from Costco, Target, Amazon and Home Depot at 30-60% less. Family run, you find a plethora of bargain buys from household and kitchen to bedding and furniture all at below initial offering prices. These sharp peeps buy up customer returns, overstock and discontinued items by the pallet full. There are outstanding buys here.
5. American Freight
I've reported on the Sears Appliance outlet stores back in the day. But now that American Freight has taken over it's a terrific place to shop for deals on large appliances. You'll find brand new, scratch & dent, showroom model, discontinued models and refurbished here all at 15-50% off original retail. Good brands here. I saw GE, LG, Kenmore, Kitchen Aid, Maytag, Whirlpool, Bosch and Frigidaire here in fridges, washers, dryers, microwaves, ranges, dishwashers and more at sizable savings.
4. Warehouse Number 2
I had heard great things about this outlet! My enthusiasm must have shown as I walked in. I was quickly greeted and given a basic run down on how this Urban Skate clothing Warehouse Outlet worked.
Warehouse #2 liquidates cutting edge street / skate / urban fashion brands like adidas, Brickline, Brixtton, Broken Promises, Girl, Huf, Daimond, Chocolate, American Baller, No Hours, Champion, Crooks & Castles, Grizzley, Grand Derby, Honey, Nike, Primitive, Trasher, Carrots, Affilction and more.
Only open 4 -8 days a month, every other week, they announce their openings on their Instagram page. Packed with tees, tops, sweats, hoodies, jackets and shirts for guys and gals, you'll save 40-80% here.
3. Lowes Outlet
The only one in the country is here with steep discounts on large appliances.
This super organized, easy to shop, large outlet store carries new remaining product, last seasons, scratch & dent and customer returns at 25-70% off original retail.
This is a gem of an outlet store. I spotted large appliances by GE, Maytag, Samsun, Frigidaire, Bosch, KitchenAid, Hisense and others. The selection here is huge, turnover is fast and the help is top notch!
2. Marion's Warehouse
WOW! This place knocked my socks off!
Marions Warehouse is a new secret, by appointment only, fashion outlet with savings of 65-95% on dozens of top name brand and designer fashions for women.
The great fashions deals and friendly shopping camaraderie of the people who shop here makes this indie outlet and must shop!
And finally ….. Our best new discount outlet discovery this year.
1.Pic and Save Bargains
I was a little excited when I heard there was a new Pic N Save open in Anaheim. I remember happily shopping there as a kid.
Well, those good bargain times are back. This beautifully organized and super clean store has discounts of 20-80% here on name brand, first quality product. I saw name brand housewares, home decor, party, grocery, pet supplies, cleaning supplies and much more here.
Literally, there's hundreds of great bargains on every aisle!
Now tell a friend,  our BargainsLA Top Ten Best New Discount Outlets in 2020 ….And save!